New French Fiction in English for the Summer!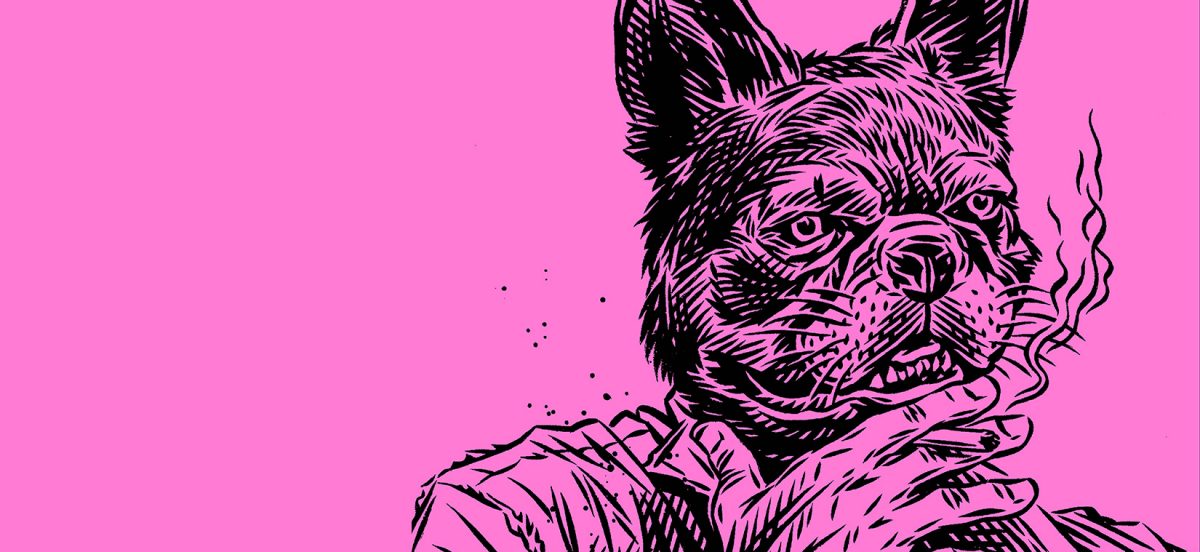 While the country went into lockdown, an array of new French Fiction landed in U.S. bookstores. We selected some that seem to be a perfect fit for your summer.
Starting with 2018 Prix Goncourt winner And Their Children After Them, Nicolas Mathieu's unputdownable story of teenagers growing up in 90s France (Other Press); to the second volume of Virginie Despentes's punk rock portrait of contemporary France, Vernon Subutex (FSG); to Hannelore Cayre's hilarious dark comedy, The Godmother (ECW); to Kaouther Adimi's powerful evocation of Edmond Charlot, the Algerian bookseller who discovered Camus, Our Riches (New Directions); here they are.
If you can't find the perfect companion for your summer weekends, don't say we didn't try!
Image via FSG.
Reading List
Right on time for the long, lazy summer days, And Their Children After Them, Nicolas Mathieu's Prix Goncourt winning novel has just landed in the country's best bookstores.
A choral novel that covers many grounds, And their children after them is first and foremost a spectacular portrait of teenage years. Mathieu is a subtle observer who seems to effortlessly get under his characters' skin, skillfully revealing their vulnerabilities, fears, hopes and losses.
Just like Edouard Louis, Nicolas Mathieu is a legitimate heir to Pierre Bourdieu, Annie Ernaux, and Jean-Philippe Manchette. But there is much more to the novel than its social and political views. Read more.
Click here to purchase the English translation, and here to purchase the French version.
And Their Children After Them by Nicolas Mathieu, trans. from the French by William Rodarmor, Other Press
Our Riches, by Kaouther Adimi, describes the many lives and times of the great and sometimes forgotten publisher Edmond Charlot. For those who do not know his name (and I myself was among that number before reading the book), Edmond Charlot was the Syliva Beach of Algiers: he opened a bookstore called Les vraies richesses and spent a great deal of his life publishing new and under-appreciated authors. One of his first offerings to the world was the debut of none other than Albert Camus. Read more.
Our Riches by Kaouther Adimi, trans. from the French by Chris Andrews, New Directions
Click here to purchase the English translation and here to purchase the French version.
Patience Hortefeux, 55 years old, providing for her two teenage daughters and her mother, who lives in a senior-care facility, is worried. All the money she makes — as an off-the-books translator for the French Justice Department — goes to taking care for her family: she has no savings, no retirement plan, no one she can count on.
Her work as translator for a narcotics squad allows her to remotely follow tremendous amount of cash. One day, she crosses the line, and so begins one of the most thrilling, irreverent, and hilariously funny crime stories of the year!
The Godmother by Hannelore Cayre, trans. from the French by Stephanie Smee, ECW Press.
Click here to purchase this book with us.
Vernon is back! Despentes's anti-hero is just as homeless as ever, with no job prospects nor any desire to resume his former middle class existence whatsoever.
Our favorite record-store-owner-without-a-store has become one of the most sought-after djs, and his every move is being closely monitored.
After coming into possession of the secret recordings of Alex Bleach, his former rock star friend who died of an overdose, he is being followed by a growing array of powerful and dangerous people…
Virginie Despentes pursues her masterful exploration of a group of people that became friends 30 years ago based on a shared passion for rock, and which have moved into varying spheres of French society. Virginie Despentes digs deep, exposing each character's failures and insecurities; and shows –without judging or shaming — that these very flaws form the common ground that allow them to reconnect and be in touch again through their empathy for Subutex's misfortune.
Vernon Subutex, vol 2 by Virginie Despentes, trans. from the French by Franck Wynn, FSG
Click here to purchase the English translation, and here to purchase the French version.