Nos richesses by Kaouther Adimi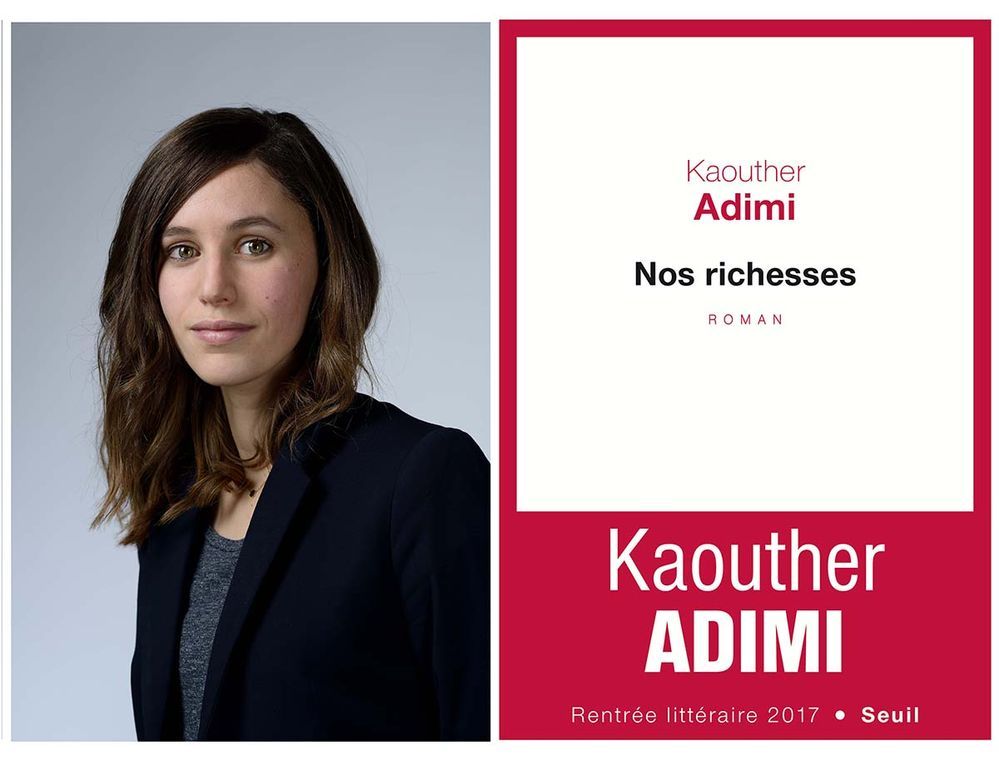 Nos richesses by Kaouther Adimi
It is not without some sense of narcissism that I find myself drawn to a novel about a bookstore. However, we are not talking about a normal bookstore here!

Nos richesses, by Kaouther Adimi, describes the many lives and times of the great and sometimes forgotten publisher Edmond Charlot. For those who do not know his name (and I myself was among that number before reading the book), Edmond Charlot was the Syliva Beach of Algiers: he opened a bookstore called Les vraies richesses and spent a great deal of his life publishing new and under-appreciated authors. One of his first offerings to the world was the debut of none other than Albert Camus.
This story in itself is fascinating, but there is much more to it than that. The bookstore was open between 1930 and 1960; and if you look at those years from the geopolitical stance of Algeria, you can begin to imagine the jaw-dropping breadth of history that this time frame encompasses. Moments of great political gravity float in the background of Nos Richesses, emerging from time to time just to remind the reader of the sheer drama and sometimes horror of the era.
Kaouther Adimi–a young Algerian woman now living in Paris–synthesizes the private minutiae of Charlot with the history of the times in a suprisingly light almost breezy fashion, making this a fast, interesting, and engaging read. This novel is certainly a highlight of the Rentree!

Nos Richesses, a novel by Kaouther Adimi (Editions du Seuil)
Tags
Albert Camus
Algier
bookstore
Contemporary French Literature
Edmond Charlot
Kaouther Adimi
Syliva Beach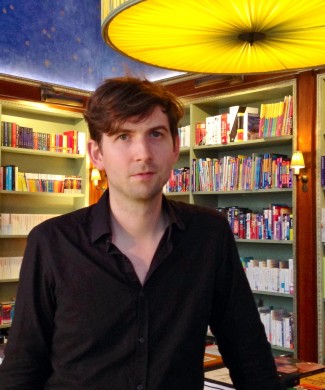 Favorite Genres:
Fiction
,
Music
,
Philosophy
,
Poetry
,
Sciences
,
Originally from Indiana, Adam Hocker has spent his life travelling and working with books. After having taught English in China, he started working at Farrar, Straus and Giroux as their Sales and Marketing Associate. He then lived in Paris for four years, working as a translator and editor for institutions such as the Sorbonne and Éditions du Seuil. A seasoned bookseller, as well as a great lover of literature, philosophy, and music, Adam is delighted to be joining Albertine as their new bookseller and English language buyer.
Get the Book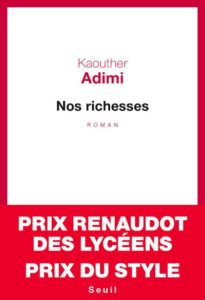 fr
Publisher:
SEUIL
Format:
Book
Language:
French
Dimensions:
206 mm x 141 mm x 20 mm
Publication Date:
17 Août 2017
En 1935, Edmond Charlot a vingt ans et il rentre à Alger avec une seule idée en tête, prendre exemple sur Adrienne Monnier et sa librairie parisienne. Charlot le sait, sa vocation est de choisir,...
Read more
Our price:

$22.96

Available for in-store purchase