Happy Mother's Day!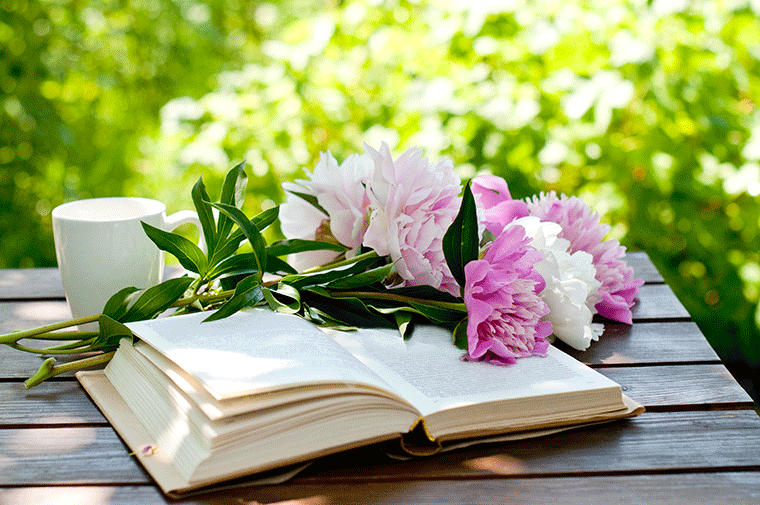 The celebration of Mother's Day in the U.S. owes a lot to three women — Ann Reeves Jarvis, Julia Ward Howe and Anna Jarvis — who championed efforts toward better health, welfare, peace, and love. With that in mind, we've selected a handful of books, who invite us to reflect on the fights lead by women today towards more justice and freedom. Among them, you'll find Judith Thurman's A Left-Handed Woman, Constance Debré's Love Me Tender, Edouard Louis's Woman's Battles and Transformations, and Chantal Thomas's Memories of Low Tides, all of which pay tribute to the exceptional strength and power of ordinary women.
Reading List
Could we possibly inherit some personality traits from our parents without knowing it? A legacy so subtle that it would remain invisible to our own sight?
This is what Chantal Thomas hints at in the first pages of this beautiful memoir, a tribute to her mother that is serene and heart-wrenching, all at once.
"I've always thought of my mother as a woman who was entirely indifferent to any notion of transmission, and myself as someone who had appeared out of nowhere, with no anterior wisdom, yet suddenly it seems to me that she has, without knowing it, transmitted something truly essential to me: the energy of the wake as it carves through the water, imprinted in the moment; the beauty of a path that leads to forgetting: and if there was something I wanted to celebrate about her, something of her that I wanted to try to convey, it would be, paradoxically, the figure of a woman who forgets."
In Memories of Low Tide, Chantal Thomas looks back on her childhood in Arcachon, on the southwestern coast of France, with the hope to better understand Jackie, her often inscrutable mother – luminous in the water, and dark on the days when the weather made swimming impossible.
Through the perspective of the child that she was then, she summoned not only the sensory pleasures of the beach – the smell of seaweed on the shore, the first sharp touch of cold water – but also the multi-faceted geography of this seaside town, the sunny summer city and the mysterious, slightly threatening winter city.
And it is precisely in this intimate relationship with the landscapes surrounding her that she reveals her growing sense of independence. La Maison de Claudine was the book that Thomas had in mind as she started writing this memoir. And just like in Colette's novel, as we read Memories of Low Tide, we are completely overwhelmed, almost drunk with sensations, as Thomas's descriptions call upon all our senses.
Memories of Low Tides by Chantal Thomas, translated by Natasha Lehrer, Pushkin Press
Click here to purchase that book with us.
One should not misjudge the title of Debré's book, Love Me Tender, since it depicts a fight against an untender injustice : The fight of a mother deprived of justice to see her son. But Love Me Tender is also a story about love : The unconditional love of a mother for her son, the libertine and unattached love of everyday life and the modest love for her aging father. You won't want to put down the book because you'll be rooting for Debré to win this battle or even to find out if the last girl she was seeing is the good one. The raw and frank style that one appreciates in Constance Debré is carried out here with a fierce elegance.
Love Me Tender, Constance Debré, translated from the french by Holly James, Semiotext(e).
Click here to purchase this book with us.
In A Woman's Battles and Transformations, Edouard Louis tells the bitter story of his mother and of his own childhood. The reader dreams along with Louis' mother, as she seeks her own happiness and independence. She finally obtains it the day she decides to leave her husband…Both Edouard and his mother find themselves in a new chapter of life in Paris, far from the one they shared before. A Woman's Battles and Transformations celebrates those little everyday things that keep women away from their freedom and that push them to become masters of their lives again. A book that sublimates our mothers, that can be read in an evening and that invites discussion.
Woman's Battles and Transformations, Edouard Louis, translated from the french by Tash Aw, FSG.
Click here to purchase this book with us.
With In Paris, 20 Women on Life in the City of Light, Jeanne Dumas and Lauren Bastide explore the many charms of Paris life through the lens of twenty women portrayed in these pages where each of them represents a different Parisian district. These 20 portraits unfold as a succession of humorous, nostalgic and spontaneous photographs that play with our stereotypes of the Parisian way of life. Combining words and pictures, In Paris… is a celebration of the Parisian myth but first and foremost of the city's diversity and authenticity. Whether they are dancers, booksellers, activists, filmmakers or entrepreneurs, these heroines share with us their art de vivre.In short, going from one arrondissement to another allows sincere and inspiring encounters to happen. A perfect read for this Spring!
In Paris, 20 Women on Life in the City of Light, Jeanne Damas and Lauren Bastide, Penguin US.
Click here to purchase this book with us.
Some collections of essays are a simple aggregation of articles selected individually for their relevance within a given time period, or because they explore different aspects of the same subject. A great collection of essays, though, offers something else, an inner quality – an in-depth foray into our culture, an ability to pierce through the spectacular, to unveil a mysterious experiment to which everyone can relate; the perilous journey that made us the person we are today.
"What we bring with us, – embedded in our flesh and bugging it, embedded in art and animating it – is the mystery of how we become who we are," wrote Thurman. Read more.
A Left-Handed Woman by Judith Thurman, FSG.
Click here to purchase that book with us