A left-Handed Woman by Judith Thurman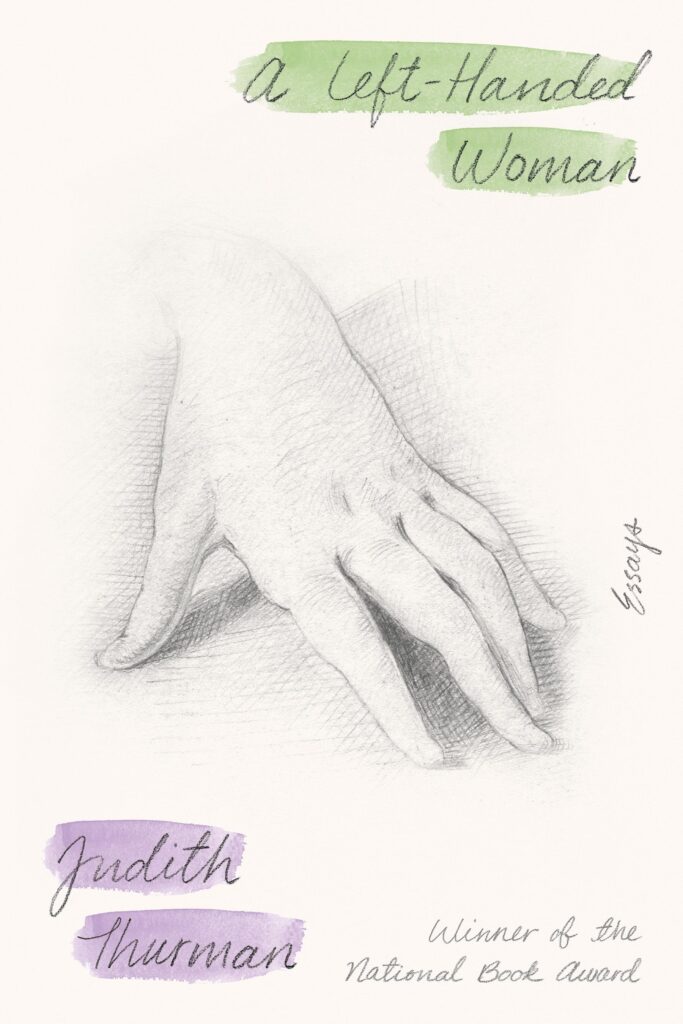 "There's a hidden cavity in every story, a recess of meaning, and it's often blocked by the rubble of your own false starts, or by an accretion of received ideas left behind by others," writes Judith Thurman in the luminous preface to her latest collection of essays, A Left-Handed Woman, FSG, and this year's laureate of the prestigious PEN DIAMONSTEIN-SPIELVOGEL AWARD.
Some collections of essays are a simple aggregation of articles selected individually for their relevance within a given time period, or because they explore different aspects of the same subject. A great collection of essays, though, offers something else, an inner quality – an in-depth foray into our culture, an ability to pierce through the spectacular, to unveil a mysterious experiment to which everyone can relate; the perilous journey that made us the person we are today.
"What we bring with us, – embedded in our flesh and bugging it, embedded in art and animating it – is the mystery of how we become who we are," wrote Thurman.
And this, I believe, is the reason that glues us to each and every essay of this collection, from the destiny of Margaret Fuller, to that one of Eva Zeisel, Lee Miller, Alison Bechdel, Yasmina Reza, Ann Lowe, Elena Ferrante, Laura Ingalls, and Rachel Cusk. Thurman invites us to follow her razor-sharp eye in an attempt to come as close as possible to the mystery of how these extraordinary women became who they are and defied the expectations of their times.
"The transcendence of shame is a prominent theme in the narrative of women's lives: the shame of violation, the shame of appetite, the shame of anger, the shame of being unloved, the shame of otherness: the shame, perhaps above all, of drive. Seventy-five years ago, in the lower middle-class milieu where I grew up, the career prospects for a girl who couldn't tap dance were depressingly limited. I scoured literature for exceptions, and there were some. But nearly all of them had achieved distinction at a price their male counterparts didn't have to pay. In that respect, one might say they were all left-handed: they defied the message that they weren't right."
Mother's Day Alert: you won't find a better hymn to women's talent and creativity than this rapturous A Left-Handed Woman this spring!
A left-Handed Woman by Judith Thurman, FSG