Gift Ideas to Celebrate French Mother's Day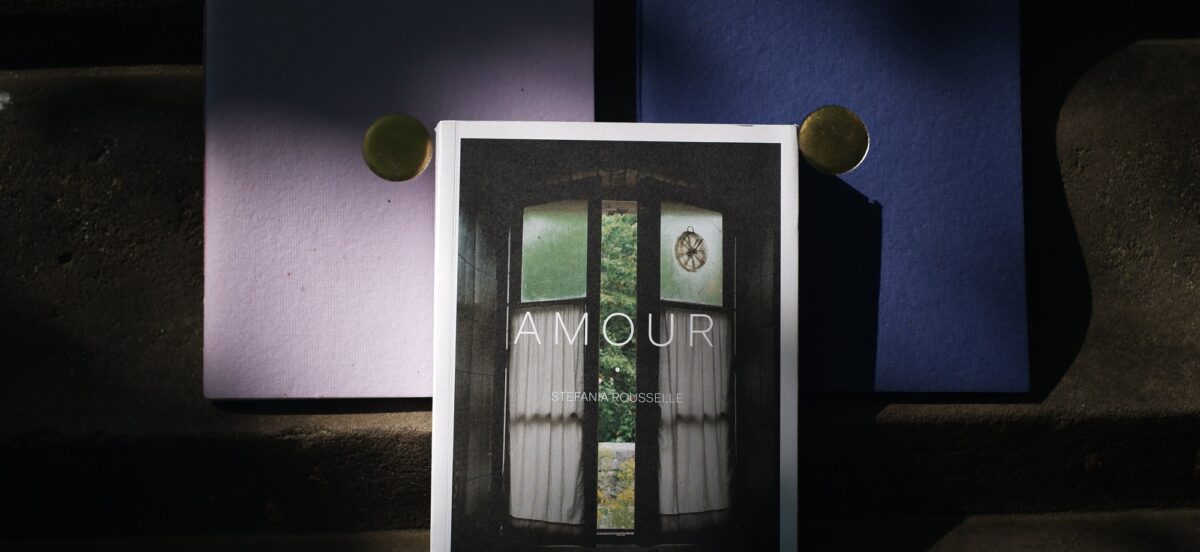 How to celebrate the French mother(s) in your life? With Amour, according to Stefania Roussell; with soft, luminous images of our past would reply Dominique Nabokov; with suspense, if you ask Samira Sedira; with respect, per Sarah Sauquet; with drama per Tahar Ben Jelloun, and truthfully is likely to be Colombe Schneck's answer!
For more ideas, check our selections below!
Reading List
A photojournalist investigates about love nowadays.
Where is this love that everyone talks about? What is love?  Franco-American journalist Stefania Rousselle decides to embark randomly on the French roads by car, on a quest for answers from her exchanges with others. On her journey and search for meaning, she writes a book: somewhere between testimony, prose poetry, and art. Photos and texts articulate these stories and make heard the words of those who opened their doors to her.
Click here to purchase this book with us.
Tahar Ben Jelloun plunges us into the society of Casablanca in the 2000s, governed by tradition and prohibitions, and characterized by the absence of scandal. Within the respected families of the married couple, Lamia and Nabile, immoderation is intolerable. The author paints a portrait of a couple as it should be. But when the predictable gives way to the adventurous, when confessions replace hypocrisy, and questions are provoked – the dialogue is freed. This rupture becomes a pretext to evoke the possibility of an economic and social liberation of women. An engrossing novel that gives us the opportunity to read the feelings of a man and a woman from the Moroccan petty bourgeoisie in these moral changes.
Click here to purchase this book with us.
A Femisnist Yearbook
Women have produced so much literature that we could read a different woman writer every day. With this literary reference book, Sarah Sauquet proves to skeptics that women writers have been and still are numerous. If they are not completely hidden from the literary landscape, women are largely invisible, both as creators and as subjects.
This collection celebrates this multitude by bringing together the words of female novelists, the melody of female poets, epistolary confessions, and female activists' rhetoric. An intelligent and committed anthology in memory of the forgotten women of letters.
Un texte une femme; la littérature au féminin en 365 jours, Sarah Sauquet, Editions LibriSphaera.
Click here to purchase this book with us. 
A thrilling investigation about a fallen political figure.
Nikki Delage, High Commissioner for Active Solidarity Against Poverty, lied. Once a woman adored by the public, she has now fallen to the lowest rank. This is where camerawoman Jeanne and film director Luce find her and decide to make a documentary about the former politician. Faced with the often elusive, unpredictable attitude of their host/subject, Jeanne and Luce take many liberties. Their quest for the truth justifies their code of ethics, or a lack thereof.
Click here to purchase that book with us.
Photographer Dominique Nabokov was raised by her aunt Simone from the age of four, in a detached house surrounded by a modest garden in the French town of Compiègne. Those formative years would be a blend of everydayness—from picnics to car rides in the family's Deux Chevaux—and of vivid daydreams propelled by her fascination with Hollywood and its stars. After her aunt's death in 1999, Dominique decided to photograph the house, as it was left, to keep a record of the place where it all began and a memory of the person behind it.
Dominique Nabokov is a celebrated photographer who lives between Paris and New York. Her Living Room series, which intimately portrayed the interior worlds of the cultural nomenclature in New York, Paris, and Berlin, was first published by The New Yorker and is now available with Appartamento. It has been internationally acclaimed.
Click here to purchase that book with us.
In a string of thin and hard-hitting books, Colombe Schneck revisits tragedies from her
past, ones that her parents had tried to hide from her – leaving her with many gaps and
silences in her family history. Her desire to move away from her dark past motivated the
novelist to write a book full of happy memories from summer camp in Switzerland, where
she vacationed as a young girl from the age of 7 to 20. She is determined to write a memoir
in which she won't betray anyone, that will just comfort every reader with its nostalgic
evocation of a joyful past. But in the end, Mensonges au Paradis turns out quite differently.
Chef and food critic, Christine Barrault, decides to gain control of her weight through a weight loss treatment at the luxury spa center Gruber in the south of Spain.
She doesn't make this difficult decision alone, though – her friend Brigitte Dutilleul accompanies her. Despite the spa's instructions prohibiting all animals, Brigitte can't help but bring her dog along with her. This turns out to be much more disruptive than imagined. So much so that Christine is on the verge of regrets when she meets Agnès, a true force of nature, who's generous as an interventionist, and clairvoyant at times.
This trio of women is joined by Marthe Sampras, a serial widow who collects wealthy husbands [trophy husbands?], and Guy Godinot, confidant of wealthy, elderly, lonely women with troubled pasts.
La Cure is a delicious comedy of morals that brilliantly examines our relationship to food and our body. But above all, it's a wonderful novel about women and female friendship, as well as rivalry, balance of power, codependency, affection, and outbursts of solidarity: nothing escapes the sharp pen of Cécile David Weill who has a field day and depicts with goodwill a microcosm to which we can relate, regardless of our social background!
Click here to purchase this book with us.
Aki Shimazaki is back with an elegant novel that follows the Niré family where secrets are well kept. The Japanese-born Quebec author depicts the customs of the Nippon society through Nobuki's quest of identity. But the search of origins is faced with the flickering memories of his mother gradually slipping into Alzheimer. A sincere and touching novel that skillfully avoids falling into the melancholy trap.
Niré, a novel by Aki Shimazaki, Actes Sud
Click here to purchase this book with us.