Crime novels to read this Spring!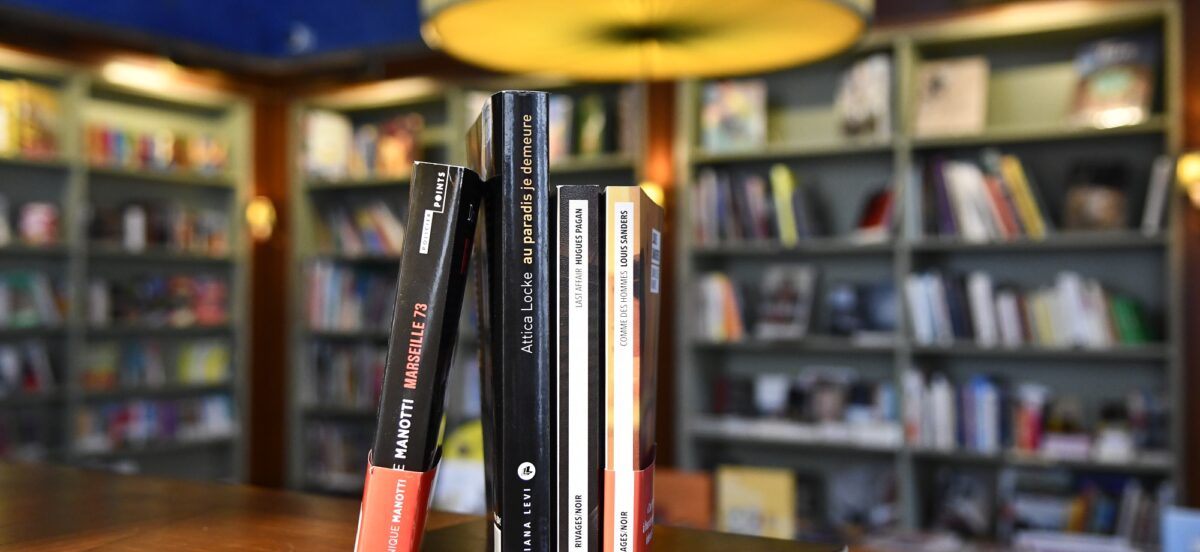 Since the nice weather still feel like a few months away, we've been scouting our piles of new releases in search of addictive crime novels, and here's what we found: Attica Locke's latest novel; James Lasdun's poisonous story of a love triangle gone wrong; Dominique Manotti's investigation in the 70's Marseille ; Hugues Pagan's masterful political thriller.
Reading List
In Marseille '73, Daquin, Dominique Manotti's favorite inspector, returns to the time and setting of Manotti's previous novel, Or Noir. This time, our young and gay inspector is no longer preoccupied with an oil boom and the rise of traders, but by what looks like a wave of racist crime.
Dominique Manotti, as always, is at her best when she digs into the darkest corners of France's recent history. Read more.
Click here to purchase this book with us.
Acclaimed author of poetry, short stories, memoirs, classic novels, screenplays, now James Lasdun has turned to crime, and guess what? It's just as enjoyable as his other forays.
Charlie, a successful banker, has invited his down-on-his-luck and single cousin Matthew, to spend the summer at his secondary house in the Hudson Valley with Chloe, his spouse and their daughter Lily. Their days are rythmed by tennis games, swims in the pool and cocktails on the patio. Before long, Matthew suspects Chloe to have an affair. Should he overcome his building resentment towards Charlie and let him know? or should he step back and watch his cousin's life go off track?
If you are familiar with Lasdun's short stories (we can't recommend enough It's Beginning to Hurt), you already know that Lasdun is fascinated by one's ability to self delusion. In these pages, with his spare, delicate prose, and the help of an unreliable narrator, he offers us a magistral case in point.
Traduit de l'anglais par Claude Demanuelli et Jean Demanuelli
Click here to purchase this book with us.
John and Georgia left England to move into a charming old farm in the deserted village of Périgord, located in the South West of France. Like many of their fellow countrymen, they aspire to the French art de vivre: authentic food and great wines.
But no matter how simple this way of life pretends to be, it remains slightly out of their financial reach. Not to mention John's jealousy which threatens to spin out of control, and the old village's rivalries that the young couple has revived without even knowing it…
Louis Sanders's portrait of the rural dwellers and English expats couldn't be more subtle or convincing. A delight!
Click here to purchase that book with us
How many betrayals can one commit before forsaking oneself? wonders Police Captain Château as he tracks down former terrorist Berg, who has revealed his plans to surrender to the French secret service in exchange for their protection. Château's answer trigers a manslaughter. Has Château gone mad? Or is that only the visible facet of a devious and nonetheless massive manipulation?
International terrorism, war amid the French polices, and massive manipulation are the ingredients of this masterful crime novel, incontestably modern and dark.
Click here to purchase this book with us.
Subtlety and complexity should be Attica Locke's middle names. Au paradis, je demeure, her new novel just out in France (Liana Lévi, trans. by Anne Rabinovitch) is a follow-up to Bluebird, Bluebird, and if you haven't read the previous one, don't worry, Attica will fill you in in no time. Read more
Click here to purchase this book with us.