Marseille 73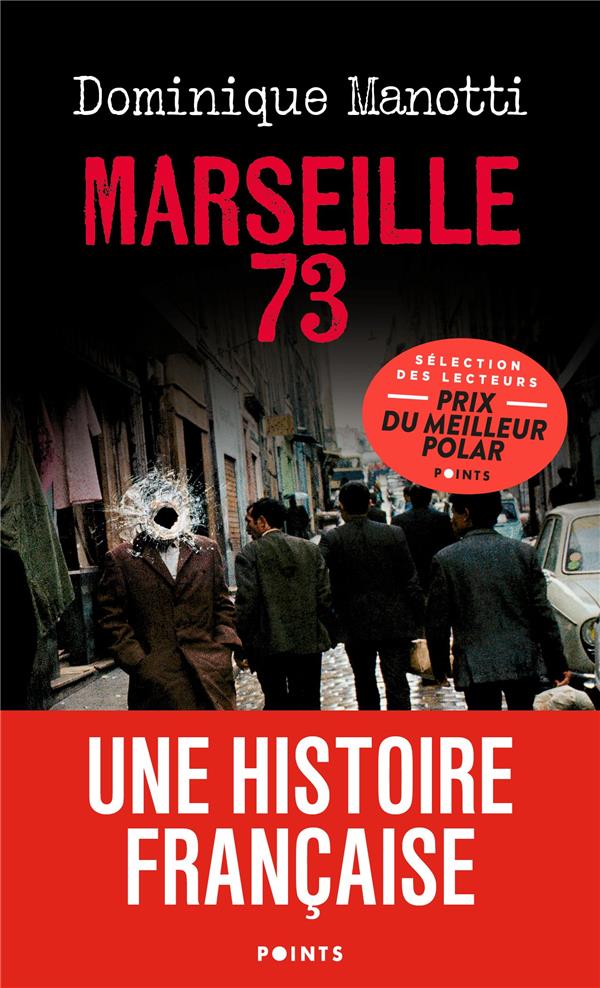 In Marseille '73, Daquin, Dominique Manotti's favorite inspector, returns to the time and setting of Manotti's previous novel, Or Noir. This time, our young and gay inspector is no longer preoccupied with an oil boom and the rise of traders, but by what looks like a wave of racist crime.
The preceding year, the French government issued an order requiring immigrants to have an employment contract and adequate accommodation in order to be able to obtain a residence permit and thus be 'regularized.' Its immediate effect was to turn a vast majority of immigrants from the category of 'unofficial workers' to that of 'illegal workers,' overnight. A second consequence was to fuel an anti-immigrant sentiment that was then growing in France and to grant it a certain legitimacy.
As Daquin investigates the death of a young Algerian– who was shot in the street while waiting for a friend– he has to counteract the efforts of the police and the justice department, who are determined to lay his investigation to rest. What he discovers disgusts him at least as much as the homophobia he's confronted with on a daily basis: a police force rife with racism and former OAS members who saw Marseilles as round two of the Algerian war.
Dominique Manotti, as always, is at her best when she digs into the darkest corners of France's recent history.
Click here to purchase this book with us.