Sébastien Japrisot and The Art of Crime Novels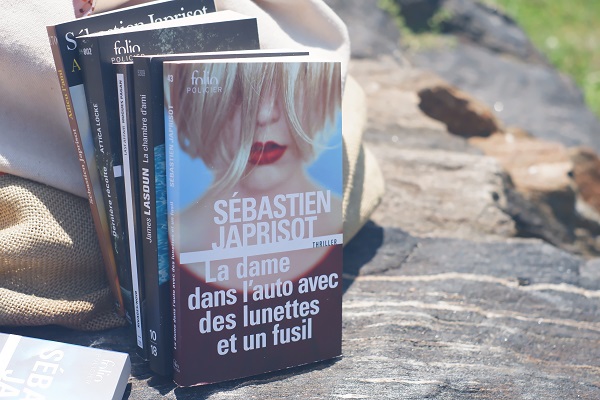 Sébastien Japrisot –born Jean-Baptiste Rossi– loved to claim that Jesuits taught him how to write. "Style is a subject, a verb and a complement. And nothing else." Japrisot wrote his first novel, Les Mal-Partis, when he was in high school during philosophy class. Published in 1950, Les Mal-Partis was an overnight success, and was praised by Antoine Blondin, Nelson Algren and Roger Nimier.
As he struggled with his second novel, Japrisot translated The Catcher in the Rye into French, and published two successive crime novels to help pay his back-taxes. Both became instant bestsellers, Compartiment tueurs in 1962, and Piège pour Cendrillon, which won the Grand Prix de littérature policière in 1963. The former was turned into a movie by Costa Gavras, and the second by André Cayatte.
Since then, Japrisot has written effortlessly and with similar appetite for novels and movies.
Among his novels, we highly recommend La Dame dans l'auto avec des lunettes et un fusil, L'été meurtrier, and, what is still considered to be his masterpiece: Un long dimanche de fiançailles.
Reading List
"The most welcome talent since the early Simenons." — The New York Times
Beautiful newcomer, Elle, has turned the head of every man in the village. But it's Fiorimond, the local mechanic, who wants her more.
After just one date she moves in with him and his family. As Fiorimond starts to wonder if he's doing the right thing, he has no idea that Elle is planning to avenge a terrible crime from the past…
Told from four fascinating perspectives, this French noir thriller won the prestigious Prix Deux Magots. One Deadly Summer is a true classic of suspense.
Click here to purchase this book with us.
A psychological thriller of mistaken identity, a 'classic suspenseful noir' according to The Times.
Dany Longo is blonde, beautiful — and thoroughly unpredictable. After doing a favour for her boss, she finds herself behind the wheel of his exquisite Thunderbird on a sun-kissed Parisian morning. On impulse she decides to head south. What started as an impromptu joy-ride rapidly takes a turn for the chilling when strangers all along the unfamiliar route swear they recognize Dany from the previous day. But that's impossible: she was at work, she was in Paris, she was miles away… wasn't she?
From the author of Un long dimanche de fiançailles comes a tangled, terrifying psychological thriller worthy of Georges Simenon, Paula Hawkins or Patricia Highsmith.
Click here to purchase this book with us.
Winner of France's most prestigious crime-fiction award, Trap for Cinderella is an engrossing tour de force by a master of mystery and deception.
A suspicious fire consumes a beach house at a southern French resort. Two young women — friends on the surface but deep down foes — are trapped inside. One is rich, the other poor. One is killed and the other survives, burned beyond recognition and in a state of total amnesia. Plastic surgery gives her a new pretty face, but it can not restore her memory of her identity. Who is she? The heiress or her friend? A killer or an intended victim? Only one person knows the truth about the betrayal and hair-raising terror which took place that night. And she is not about to give it away…
Click here to buy this book with us.
A runaway bestseller in France and the winner of the 1991 Prix Interallié, this astonishing novel is many things at once: an absorbing mystery, a playful study of the different ways one story can be told, a moving and incisive portrait of life in France during and after the First World War, and a love story of transforming power and beauty.
In January 1917, five wounded French soldiers, their hands bound behind them, are brought to the front at Picardy by their own troops, forced into the no-man's land between the French and German armies, and left to die in the crossfire. Their brutal punishment has been hushed up for more than two years when Mathilde Donnay, unable to walk since childhood, begins a relentless quest to find out whether her fiancé, officially "killed in the line of duty," might still be alive. Tipped off by a letter from a dying soldier, the shrewd, sardonic, and wonderfully imaginative Mathilde scours the country for information about the men. As she carries her search to its end, an elaborate web of deception and coincidence emerges, and Mathilde comes to an understanding of the horrors, and the acts of kindness, brought about by war.
Click here to buy this book with us.