4 Novels to Celebrate Women in Translation Month 2020!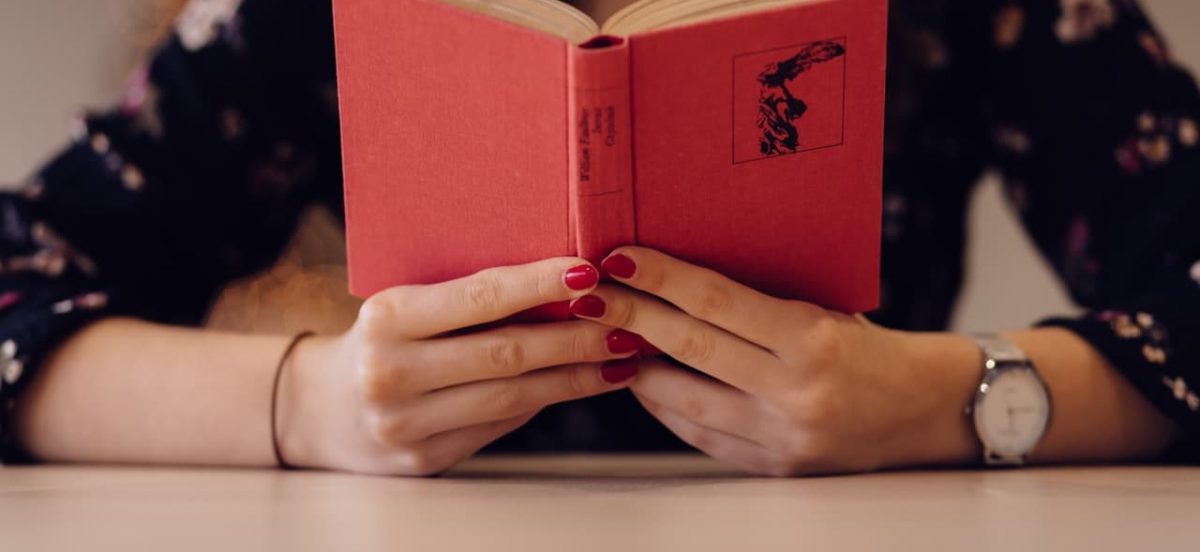 This year, we invite you to celebrate Women in Translation Month with the English debuts of Julia Kerninon (My Devotion, Europa), Hannelore Cayre (The Godmother, ECW Press), Kaouther Adimi (Our Riches, New Directions), or with Ananda Devi's latest novel, The Living Days (Feminist Press).
Reading List
The English debut of Julia Kerninon is a subtle, captivating, and insightful exploration of the mysterious connections between love, submission, and creation.
Helen and Franck meet randomly in London after having been estranged for 23 years. Crossing paths with the first and greatest love of her life sends Helen into an emotional rollercoaster and forces her to surrender to an outpouring of memories. From their encounter in Rome in the 1950 to that terrible day in January 1995, Helen reconsiders their past together — a toxic, explosive mix of love and friendship– and investigates how she has been confined in the shadow of Franck's international success as a painter.
With her enchanting storytelling and pitch-perfect observations, Julia Kerninon tells a highly addictive story about a woman confronting the choices she has made for herself, her brilliant academic career, the nature of her relationship with Frank, and the origins of her seemingly total devotion to him.
My Devotion, a novel by Julia Kerninon, translated by Alison Anderson, Europa Editions
Click here to purchase this book with us (pub date 08-26-2020)
Patience Hortefeux–55 years old, providing for her two teenage daughters and her mother, who lives in a senior-care facility–is worried. All the money she makes as an off-the-books translator for the French Justice Department goes to taking care for her family: she has no savings, no retirement plan, no one she can count on.
However, her work as a translator for a narcotics squad allows her to learn about and follow a tremendous amount of cash.
And so one day, the inevitable happens: Patience crosses the line and is transformed virtually overnight–made over with fake black and gold Chanel sunglasses, leopard print hijab, black kohl eyeliner, pantsuit with long tunic, gold bracelets (lots of them) and a diamanté watch, orange nails and shiny nylons."
So begins one of the most thrilling, irreverent, and hilariously funny crime stories of the year!
The Godmother by Hannelore Cayre, trans. from the French by Stephanie Smee, ECW Press.
Click here to purchase this book with us.
The Algerian Booksellor who Discovered Albert Camus
Our Riches, by Kaouther Adimi, describes the many lives and times of the great and sometimes forgotten publisher Edmond Charlot. For those who do not know his name (and I myself was among that number before reading the book), Edmond Charlot was the Syliva Beach of Algiers: he opened a bookstore called Les vraies richesses and spent a great deal of his life publishing new and under-appreciated authors.
One of his first offerings to the world was the debut of none other than Albert Camus.


Our Riches, a novel by Kaouther Adimi, translated from the French by Chris Andrew , New Directions
Click here to purchase this book with us.
Ananda Devi, a remarkable and unique Mauritian author, has long been an extraordinary voice for those left on the margins of society: minorities, the elderly, the poor. Her latest novel, The Living Days is no exception. Read more.
The Living Days, a novel by Ananda Devi, translated by Jeffrey Zuckerman, Feminist Press.
Click here to purchase this book with us.