Yvo & Jorge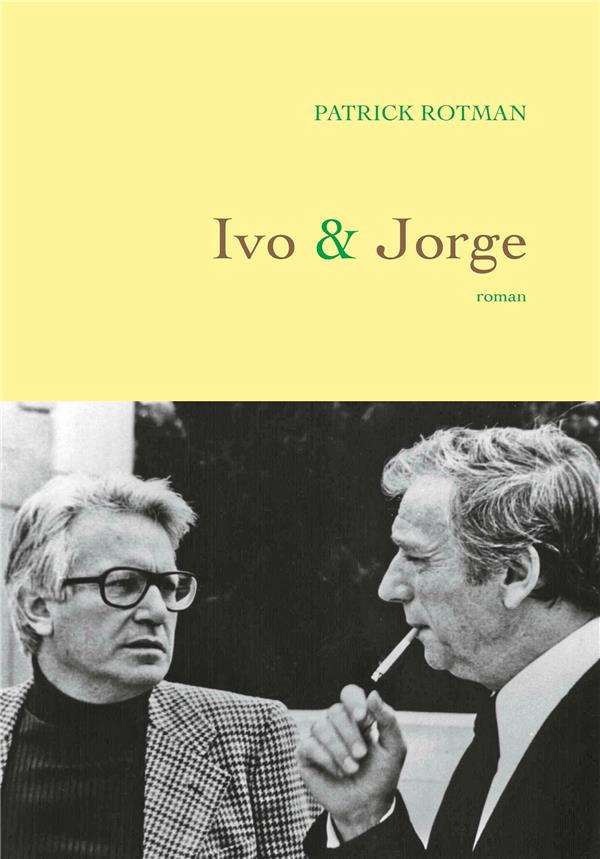 Nothing could have made these two men more different: Jorge Semprun, a child of an extremely bourgeois family in Madrid who spoke three languages fluently; and Ivo Livi, or Yves Montand as we know him, the child of Italian immigrants who left school at twelve years old. However, if both of them suffered from a pathological shyness, they shared an exceptional faith in Communism–one which was widespread among the generation that was twenty years old at the time of Stalingrad.
Born into a Communist family, Montand–who was focused on building his career–did not concern himself with politics during the Occupation while Semprun joined the Resistance at a very young age before being faced with deportation. Later, he spent ten years as the clandestine director of the Communist movement in Francoist Spain. When they finally met at the beginning of the 1960s, it was a friendship at first sight which would come to nourish their respective stories, doubts, and shared battles.
This true-life novel interlaces the extraordinary paths of these two men in short cinematographic sequences. The reader vibrates with Semprun's suffering during his deportation and then shares his clandestine life in Spain. One feels Montand's exceptional stage fright when he–a former Marseille street kid amateur–performs at the Metropolitan, and joins him when he has dinner with Khruschev after a gala in Moscow.
A beautiful book about these two exceptional personalities and their shared path–which was also that of thousands of others from their generation; as well as their initial faith in Communist ideology that led to disillusionment and open denunciation of Soviet crimes. It is a journey through the 20th century, from the 1930s to Perestroika, where one crosses paths with such luminaries as Simone Signoret, Édith Piaf, Hemingway, Costa-Gavras, Marilyn Monroe, and Arthur Miller.
Yvo & Jorge, a novel by Patrick Rotman, Gallimard