Our Lady of the Nile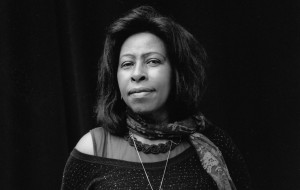 Rwanda, 1970s.
Mukasonga's gentle prose floats the reader down to a Catholic, all-girls school at the source of the Nile River.
Despite racial tensions, the looming threat of civil war, punctuated episodes of abuse, modest resources, and several other obstacles, the reader comes away from the novel––a string of captivating vignettes––with a clear memory of the bravery, cunning, and resiliency of the girls.
Mukasonga's strength lies in exposing a personal and detailed perspective of how daily life felt and how teenage life continued despite the disruptive political situation the school.
The brilliance of her prose shines through as much in the translation, Our Lady of the Nile, as in the original French text.

Come hear Scholastique Mukasonga at Festival Albertine on November 5, at 5pm with Laurent Dubois, Maboula Soumahoro, Darryl Pinckney, and Chris Jackson. This panel will discuss Europe and America in the Black Literary Imagination. More info here.
Our Lady of the Nile (Notre-Dame du Nil) a novel by Scholastique Mukasonga, translated from the French by Melanie Mauthner, Archipelago.