Europe and America in the Black Literary Imagination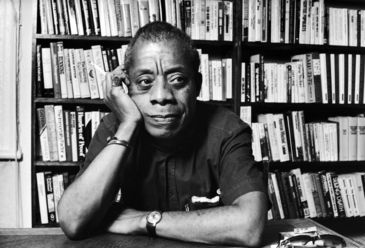 This panel will look at how black authors on both sides of the ocean have engaged the country and culture on the other side. Is France an escape for black authors? Is America the land of individual expression and opportunity? After the Second World War, prominent African-American authors such as Richard Wright, James Baldwin and Chester Himes made Paris their home. French authors have themselves long been fascinated by the United States, and New York in particular. This common interest has fed many authors' writing, both thematically and stylistically. The essayists and novelist Laurent Dubois, Maboula Soumahoro, Darryl Pinckney and Scholastique Mukasonga will reflect on this mutual fascination and ponder how it has impacted their own work and influenced literature more broadly. But how substantive is this connection—is it myth or reality?
https://www.albertine.com/wp-admin/post.php?post=4828&action=edit">Watch this event live via Livestream on Nov. 5 at 5:00pm (EST).
---
Laurent Dubois is a professor of romance studies and history and the faculty director of the Forum for Scholars & Publics at Duke University. He is the author of six books, including Avengers of the New World, Haiti: The Aftershocks of History and The Banjo: America's African Instrument.
Scholastique Mukasonga fled Rwanda and settled in France two years before the Tutsi genocide, in which she lost 27 of her family members. She is the author of three autobiographical works: Cockroaches, La femme aux pieds nus (Barefoot Woman) and L'Iguifou. Her novel Our Lady of the Nile won the Ahmadou Kourouma and Renaudot prizes.
Darryl Pinckney, a longtime contributor to The New York Review of Books, is the author of one novel, High Cotton, and two nonfiction works, Blackballed: The Black Vote and US Democracy and Out There: Mavericks of Black Literature. He has collaborated with Robert Wilson on an adaption of Daniil Kharm's The Old Woman.

Maboula Soumahoro, Ph.D. is an associate professor at the Université de Tours François-Rabelais and president of the Black History Month association. Her research focuses topics including the African diaspora and Atlantic black nationalisms. She has taught at Barnard College of Columbia University, the Paris Institute of Political Science, and Bennington College—where she is Visiting Faculty in 2016-2017—among other institutions.
Chris Jackson is a vice president of Spiegel & Grau and the editor and publisher of Random House's One World imprint. Jackson was the editor of Ta-Nehisi Coates's Between the World and Me and has edited leading authors whose works speak to African-American and Caribbean experiences, including Edwidge Danticat, Jill Leovy and Jay-Z.
This event is part of Festival Albertine 2016. All events are free and open to the public. Seating is limited and available on a first come, first served basis.
Festival Albertine is made possible with major support from The Recanati-Kaplan Foundation, the Ford Foundation, Susannah Hunnewell, Air France, Van Cleef & Arpels, Institut français, and the Center for Ballet and the Arts at New York University. Generous support is provided by Champagne Pommery and The Carlyle.
Festival Albertine Media Partner