Love Me Tender by Constance Debré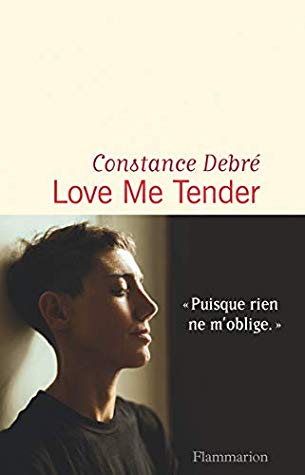 Following her explosive debut Play boy, Constance Debré has produced a powerful new work that details the evolution of her relationship with her son, who has been brutally taken away from her.
Despite this obviously horrendous situation, she refuses to cede her individuality and does not give in to pathos or tearful monologues. Free-spirited and taking life one day at a time, she does not ask for advice, permission or comments–instead claiming her right to exist more as a human than as a mother.
Her crude and sharp writing makes Love Me Tender jubilant and deprived of all sorts of guilt or prevarication by always going straight to the point. And ultimately, this remarkable reflection on parenthood leaves us with a feeling of freedom and exhilaration, allowing us to let go of all kinds of prejudices and archaic stereotypes about the devoted and universal mother figure.
Love Me Tender by Constance Debré, éditions Stock