Life of David Hockney by Catherine Cusset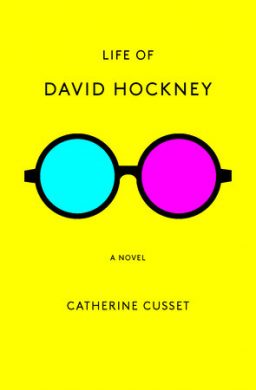 With a title that nods to the Lives of the Saints, a literary genre that was in vogue in the 17th and the 19th centuries, Catherine Cusset throws herself into an exploration of the life of the famed British painter, presenting his artistic, sentimental, and personal commitments as a model for other artists while never beatifying him.
Cusset skillfully navigates the details of Hockney's life, lingering over the encounters that shaped the personality of the painter, that infused him with the audacity to impose his taste on others and to explore his passions in spite of the conventions of the time. Out of these pages emerges the vibrant portrait of a man who uncompromisingly embraced his desires, travelled around the world in search of new horizons, pursued things that were forbidden when he was being raised, hurt those who loved him, did as much bad as good when making up to them, and who chose life and its flamboyant colors when he was confronted with a vertiginous succession of loss and grief.
Life of David Hockney by Catherine Cusset, trans. by Teresa Fagan, Other Press