Our Favorite French Art Books of 2019!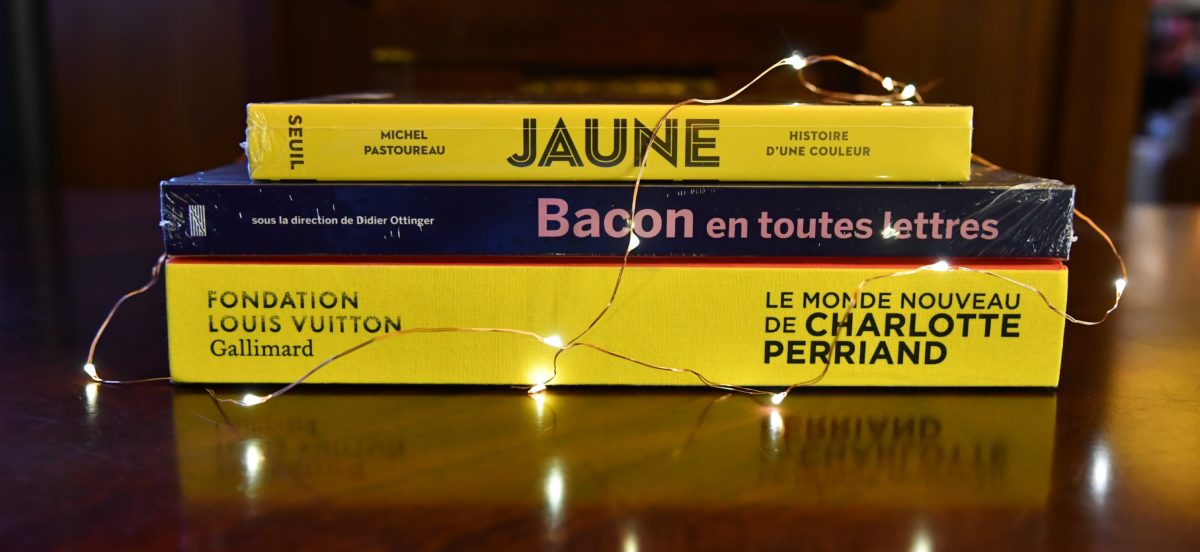 Our favorite French art books include the works of two artistic giants and a master cultural historian. Watch the history of the color yellow unfurl before your eyes, look at the work of Francis Bacon from a new and more literary light, and reacquaint yourself with the fabulous architect and designer Charlotte Perriand.
Reading List
Abundantly illustrated, Yellow is the fifth work in a series consecrated to the history of colors in Europe– from Antiquity to the present day—that Michel Pastoureau began in 2000. Today, in Europe, yellow is a discreet color, rarely showing up in daily life and hardly solicited in the world of symbols. However, it has not always been like this….
Jaune – Histoire d'une couleur by Michel Pastoureau, Seuil
Bacon en toutes lettres contains paintings from 1971 up until the artist's last works in 1992. The powerful link between Bacon's works and literature is central to this catalogue. In addition, the painter's triptychs are exceptionally presented with fold-outs, allowing the viewer to absorb their visual impact and inter-relatedness within an unexpected literary context.
Bacon en toutes lettres, Editions du Centre Georges Pompidou, $56.73
Published on the occasion of the important retrospective that the Fondation Louis Vuitton is dedicating to Charlotte Perriand and to her links with the artists and architects of her time, this book offers a new reading of a body of work defined by commitment and freedom.
Le Monde nouveau de Charlotte Perriand, co-édition Gallimard / Fondation Louis Vuitton