Our Favorite Children's Books of 2019!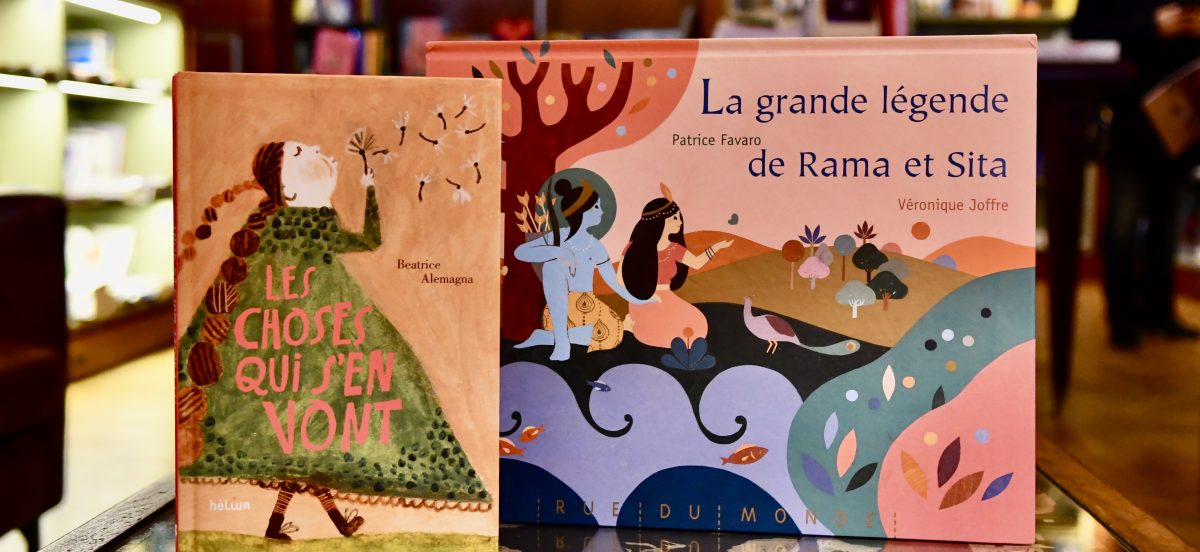 Having some trouble finding a good book for your child/budding teenager? Take a look at our diverse list of books for young readers. From Indian folk tales, to 19th century America, to a young man's arrival in Paris for the first time, there is something for everyone!
Reading List
For kids ages 4 and up
With the endless creativity that has come to define her, Beatrice Alemagna offers up yet another extraordinary book.
The reader watches as a child grows up thanks to Alemagna's unique artistic eye and astounding technical inventiveness. However, underneath all of these changes, we are reminded that there is always one same unique, unchanging, and perpetual reality: the love of a parent for their child.
Les choses qui s'en vont, a (splendid) picture book y Beatrice Alemagna, Hélium,
For kids ages 5 and up
Prince Rama is sentenced to a long exile by his father, the King of Ayodhya. For forty years, Rama will thwart a thousand demon's tricks and, with the help of an army of monkeys, he'll defeat Ravana, the invincible ten-headed ogre who kidnapped his love, Sita. This incredible Indian story is still told today from Delhi to Bali.
La grande légende de Rama et Sita, a (magnificent) album by Patrice Favro and Véronique Joffre, Rue du Monde, $30.94
For kids ages 6 and up
What lovely weather for a picnic! Except for the fact that Jo wants to escape her complex family and ends up running away into a mysterious animal-filled forest. With her incredible range of pastel colors, Camille Jourdy delivers a spectacular coming of age story!
Les Vermeilles by Camille Jourdy, Actes Sud BD
For kids ages 12 and up
In the end of the 19th century, in the United States, the last free Comanche chief is fighting to save his people and his culture. This novel is indeed inspired by the life of Quanah Parker, son of an Indian chief and a white woman, kidnapped in a raid. This book illustrates the end of an era: the end of Native Americans' way of life, deprived of their natural resources and forced to join reserves where they lose all liberties.
Le dernier sur la plaine by Nathalie Bernard (éditions Thierry Magnier)
For kids ages 14 and up
Pierre, a freshly graduated 18 years old teen, is leaving the countryside for Paris, where he'll start studying in university. Despite this ready-made path, Pierre's life is turned upside down when he meets Olympe, a hot-blooded girl that is never at loss for words. Thanks to this moving encounter, Pierre will grow up, mature, emancipate and learn to fully assume his choices.
Premier arrêt avant l'avenir by Jo Witek (éditions Acte Sud Junior)