New Picture Books for Children Ages 3-5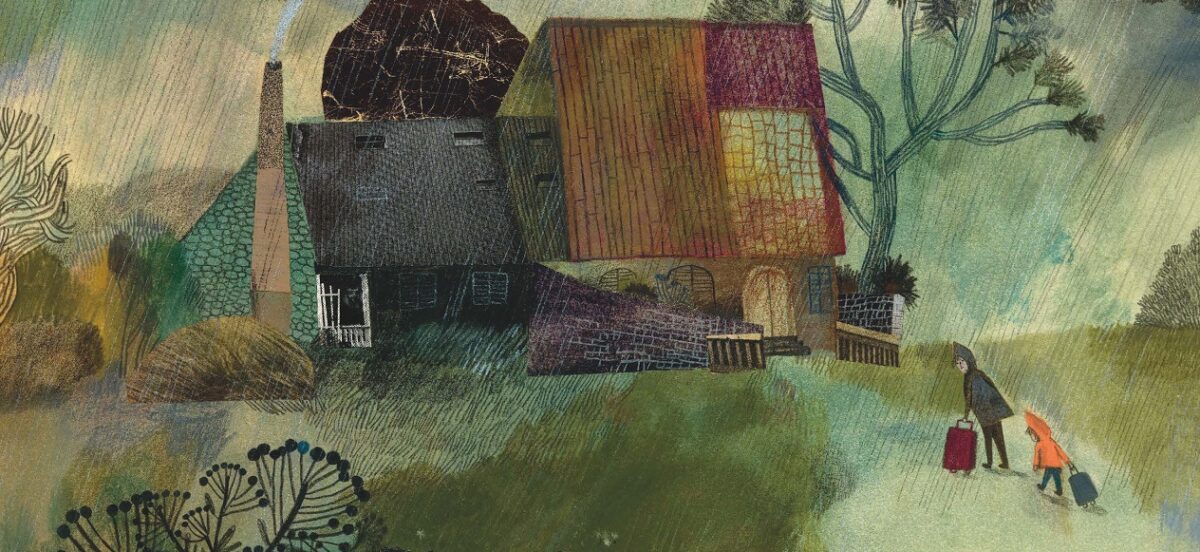 Don't know which story to read to your little ones this weekend? We've got ideas! A little girl's foray into wolf country (Albin Michel), a splendid animal book in which Mom plays the role of the uncontested hero (L'Agrume), Beatrice Alemagna's Gigantic Little Thing (Casterman), or the adventures of Hector–a powerful, majestic, but solitary stag (Didier Jeunesse)? We fell under their spell, but will you too?
Reading List
For kids ages 3 and up
Alice Lienard and Marine Schneider give us a story full of forests and wolves and moonless nights. Since the dawn of time, wolves have told stories as beautiful as the moon.
Chased from the woods by men afraid of their strength, the wolves fled and took their legends with them. Only a little girl with a generous and brave heart will know how to make them come back.
Le Chant des loups, Alice Lienard et Marine Schneider, Albin Michel
Click here to purchase this book with us.
Kids ages 3 and up
Maman is incredible: she can transform into any kind of animal. When the shopping bags are heavy, she becomes a buffalo to carry everything. You would think she has as many arms as an octopus, seeing how she can do so many things at the same time.
When something is broken, she becomes a beaver to fix everything. When she is angry, a shark; when she sings, a nightingale…
An extraordinary animal book that is both tender and surprising, accompanied with sublime acrylic illustrations.
Le bestiaire de Maman Jeanne Sterkers et Victor Le Foll, L'Agrume
Click here to purchase this book with us.
A series of characters small and big, men and women, young and old, are in search of the "gigantic little thing". A little girl digs a hole in the sand head first, looking for it; another tries to capture it with a butterfly net.
It is found in a snowflake, a memory, a smell; in the laughter of a child, and the arms of a person; it is hidden in the corner of a teardrop…
But what can this "gigantic little thing" actually be?
La Gigantesque petite chose, Beatrice Alemagna, Les Albums Casterman
Click here to purchase this
Kids ages 3 and up.
Hector is a powerful, majestic, but solitary stag. When winter fades and the first buds of spring appear, Hector strays from the clan and disappears. He hides the buds that are flowering on his antlers. Leila follows his tracks; and she and Hector become inseparable. A little one named Victor is soon born. Victor will bring Hector's exclusion to an end, empowering him to accept the foliage of his antlers.
A poetic and powerful text–raw, almost primitive, with great symbolic power–that discusses exclusion and difference.
Hector Eté Automne Hiver, Rémi Courgeon, Didier Jeunesse
Click here to purchase this book with us.