New Kids' Books for the Imaginative Child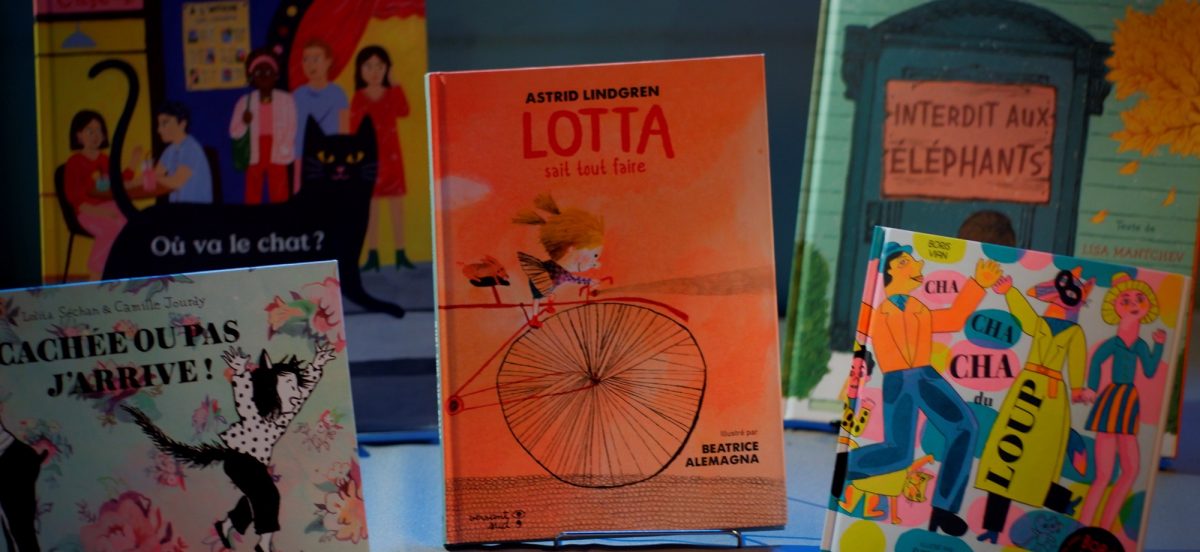 Feeling overwhelmed by the piles of new children books released this fall? We're here to help! From magical jewelry to games of hide-and-seek; from a travelling orangutan to classics of Scandinavian literature—these new picture books have everything to keep your kids entertained (and learning!)
Reading List
For kids ages 3 and up
Nouk and Bartok are a pair of friends with grand imaginations. A good old-fashioned game of hide and seek becomes a wonderful journey of detail, color, and surprise—full of grumpy teddy bears, hedgehogs who play cards, and friendly monsters! With magical illustrations and moments of suspense, this is a story about friendship, perspective, and finding adventure wherever you go.
Cachée ou pas, j'arrive ! by Lolita Séchan and Camille Jourdy, Actes Sud.
Click here to buy this book with us.
For kids ages 4 and up
When word spreads that Karamoko the Sorcerer has a magical necklace with the power to make animals invincible, every creature in the savannah from the tiniest hare to the scariest lion flock to take it for their own—who wouldn't? As they all fight over the powerful necklace, here comes the red-billed hornbill…
A silly but heartwarming story about difference and rooting for the underdog—and a reminder that heroes come in all shapes and sizes.
Le collier magique by Souleymane Mbodj and Magali Attiogbé, Editions Des Elephantes.
Click here to buy this book with us.
For kids ages 4 and up
Nénette is an orangutan who lives at the zoo in the Jardin des Plantes. After years of faithful service, she is told that her days of work are over and that she can retire! Settling into a comfortable apartment in Paris, she confronts the charms and challenges of living on her own in the capital. But after a few months, she realizes that the city is no place for an orangutan and decides to hit the road! A charming book about the importance of letting animals live happily in their own habitat.
La retraite de Nénette by Claire Lebourg, Ecole Des Loisirs.
Click here to buy this book with us.
For kids ages 4 and up.
Lotta is almost five, but there is almost no limit to what she can accomplish. She dresses on her own, goes out for groceries, helps the old lady next door with her daily chores. Most of the time, Lotta stays out of trouble — unless she is challenged by her older siblings.
Beatrice Alemagna's illustration brings back to life one of the most loveable characters of Astrid Lingren, the Nobel Prize-nominated Swedish children's author.
Lotta's adventure enchants our daily lives: the shortage of Eastern candies and of Christmas tree and the desire for a bicycle propels our young heroine in a tender, charming, and utterly irresistible quest that is sure to delight young and grown-up readers alike!
Click here to buy the book with us.