Celebrate Halloween with Books!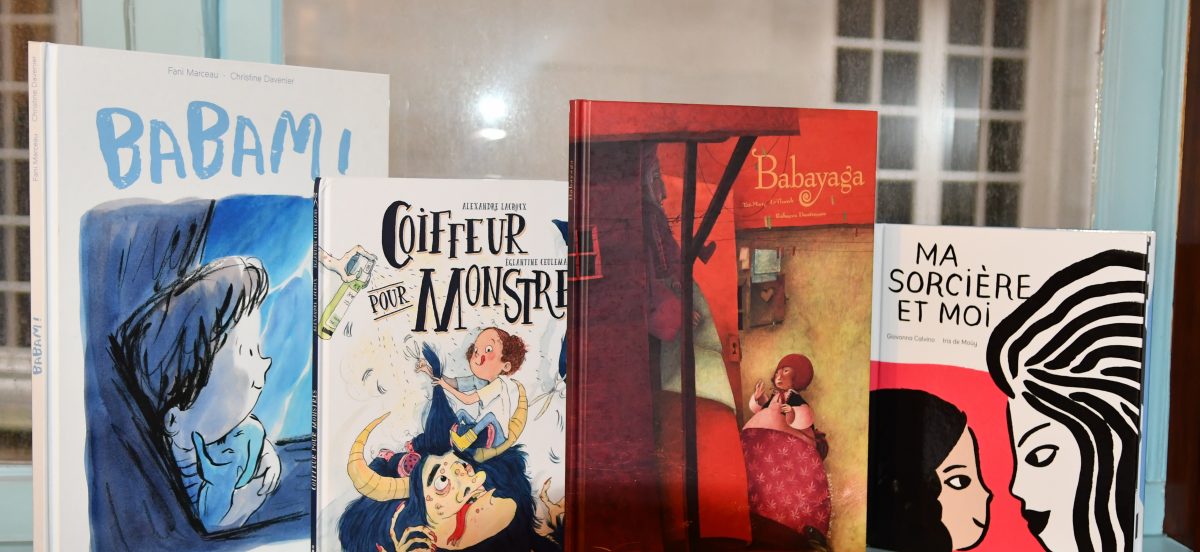 Whether you're looking for  frights or fun, these 5 kids books have you covered! From monster coiffeurs to whimsical witches, these adorable stories are just right for celebrating this fearsome fall holiday!
Reading List
Babam! Thunder and rain announce the beginning of fall. While a storm rages over the city,  a brave little boy shows no trace of fear and reassures his terrified stuffed bunny during a car ride home. Babam is a perfect story to read indoors and sheltered from autumnal weather.
Babam by Fani Marceau and Christine Davenier (éditions Sarbacane)
Who wouldn't be terrified at the prospect of becoming a hairdresser for monsters? No one we know–except for Oscar, a young boy who gladly accepts to work with a hairdresser whose clients include the most terrifying creatures on earth! But how can a little boy possibly be so at ease with such a scary job? Brace yourself for a very surprising ending!
Coiffeur pour monstres by Alexandre Lacroix and Eglantine Ceulemans (éditions Père Castor)
In Babayaga, the terrifying witch Babayaga returns to haunt the woods where children go looking for adventure!  This modern twist on a classic Russian tale is timely reading for Halloween!
Babayaga by Taï-Marc Le Thanh and Rébecca Dautremer (éditions Gautier Languereau)
We can all name some witches both good and bad, but how familiar are we with the discreet witches that hide deep down in our inner selves?
 In Ma Sorcière et moi, a little girl struggles to silence the witch inside her–the one that whispers in her ear that she should be afraid or that she won't succeed. A lovely tale about self-confidence and how to overcome our insecurities.
Ma sorcière et moi by Giovanna Calvino and Iris de Moüy (éditions Gallimard Jeunesse)
To prove that the monster under his bed truly exists, a little boy presents the results of his very thorough investigation to his parents. For instance, the monster is the one who draws on the walls and leaves empty bags of candy under the bed. His evidence is hilarious and irrefutable!
Le monstre sous le lit existe et je vais vous le prouver by Antoine Dole and Bruno Salamone (éditions Actes Sud Junior)