Gifts Ideas for Art Lovers!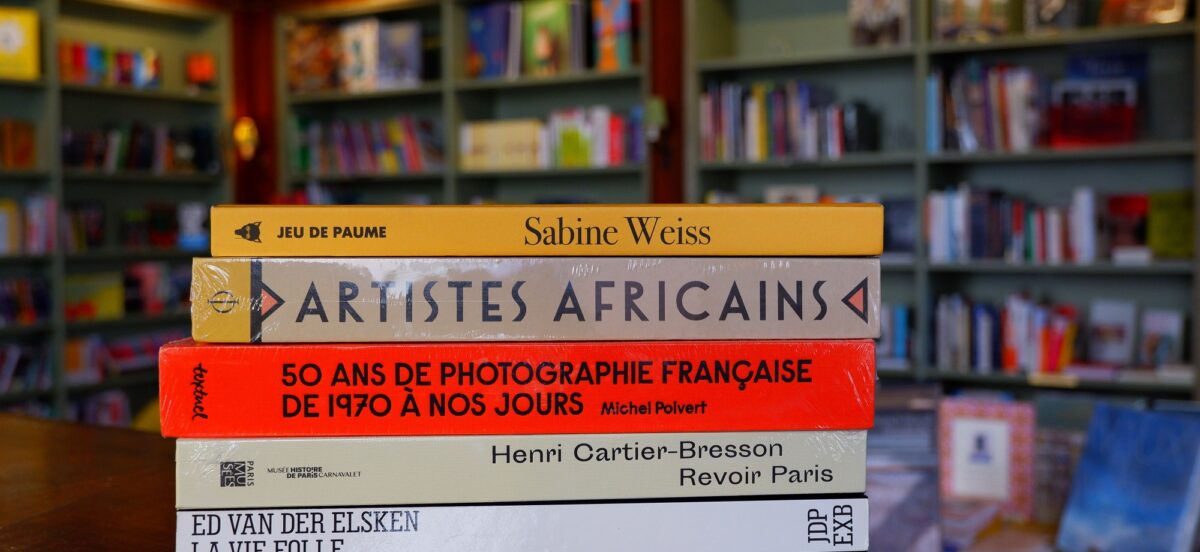 There is no room on your parents's shelves for another book on Les Impressionists, or Picasso or Kandisky? Still, we have a few finds in store for you that should delight the art lovers.
Reading List
Manuela Morgain has established an international history of –real and fantasmatic– representations of Men's intimate through time and through the world. En Slip is an extensive account of men's ingenuity, imagination, poetry and erotisme while taking into account its shapes, traditions,  fauna, flora, temperatures and temperaments. In one word: fascinating!
En Slip by Manuela Morgain, Le Seuil, $33,77
Click here to purchase that book  with us.
Noir et Blanc embraces 150 years of the art of B&W photography and presents the major work of Nadar, Cartier-Bresson, Brassaï, Helmut Newton, Man Ray, Willy Ronnis, Robert Doisneau, Diane Arbus, Mario Giacomelli, Robert Franck, William Klein, Daido Moriyama, Valérie Belin…
Noir et blanc; une esthétique de la photographie, collections de la bibliothèque nationale de France, $60,78
Searching for an hypothetical origin to Art, Paul Klee has focus his interest on creation by children, clinically insane persons as well as by primitives. The exhibit «Paul Klee. entre-mondes» has chosen some works by the artist at different points in time, and presents them in dialogue with objects and documents from his personal collection.
Entre deux mondes, Paul Klee, Flammarion, $47,28
Click here to purchase that book  with us.
Sabine Weiss is one of the most prominent representatives of the French humanist photography movement, along with Robert Doisneau, Willy Ronis, Édouard Boubat, Brassaï and Izis. It is the first time that she is making  her archives accessible to the benefit of an exhibition at Château de Tours. These 130 prints, films and, for the most parts, never published before documents, offer a new perspective on the diverse and prolific work of this unique artist for whom photography is a profession as much as it is a passion.
Sabine Weiss, catalogue d'exposition, La Martinière, $47,28
Click here to purchase that book  with us.
Here's the most exhaustive publication about modern and contemporary African artists. At a time when Africa is starting to get much deserved attention, this book presents more than 300 artists dating back to 1882 to the present. Each artist is represented through one piece, emblematic of his/her entire work, and a detailed commentary.
This unique selection, made by a panel of experts is introduced by Chika Okeke-Agulu, Professor of African and African Diaspora Art History at Princeton University, and offers a glossary by Joseph L. Underwood from Kent State University. Adel Abdessemed, Aboudia, John Akomfrah, Njideka Akunyili Crosby, Ghada Amer, El Anatsui, Michael Armitage, Roger Ballen, Amoako Boafo, Candice Breitz, Lisa Brice, Chéri Samba, Marlene Dumas, Ben Enwonwu, Samuel Fosso, David Goldblatt, Seydou Keïta, William Kentridge, Esther Mahlangu, Julie Mehretu, Mahmoud Mukhtar, Wangechi Mutu, Toyin Ojih Odutola, Aina Onabolu, Robin Rhode, Yinka Shonibare, Malick Sidibé, Irma Stern, Guy Tillim and Sue Williamson are featured in this volume, among many others artists.
Artistes Africains de 1882 à nos jours, Collectif, Phaidon, $80,97
Particularly known for her street photography around New York City, Helen Levitt has been called "the most celebrated and least known photographer of her time." This smart, beautiful photo anthology insists on how lively, deeply original her gaze was and how playfully it captured life on the street, and on her depiction of the sometimes turbulent, sometimes peaceful coexistence of various minorities in Brooklyn.
Helen Levitt by Jean-François Chevrier, Photo Poche Actes Sud N° 17, $19.32
Click here to purchase this book with us.
This is the very first anthologie that looks back at the past 50 years of French photography. 300 pictures and as many authors are presented through portfolios designed like exhibitions. Original and instructive, this beautiful book covered in red fabric, is an instant landmark.
50 ans de Photographies françaises : de 1970 à nos jours de Michel Poivert, Textuel, $79,69