The Albertine Book Club on Villa Amalia by Pascal Quignard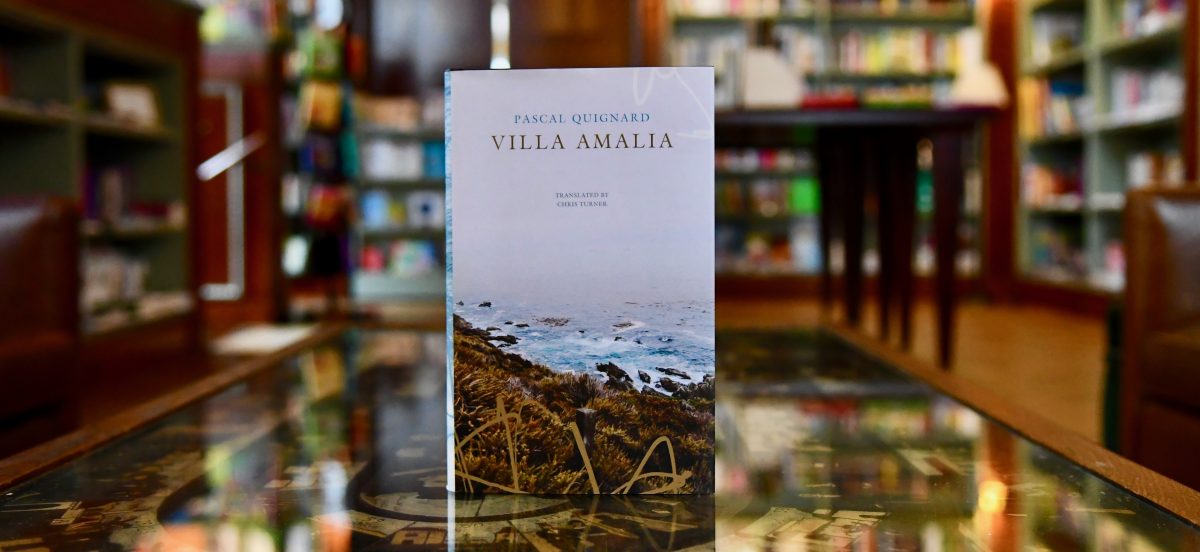 Join us for a lively conversation with Deputy Cultural Counselor, Hervé Ferrage; Program Officer for Fiction and Illustration, Ondine Cotto; and Deputy Director of Albertine, Miriam Bridenne on Villa Amalia by Pascal Quignard, translated from the French by Chris Turner (Seagull Books).
In Villa Amalia, musician Ann Hiden suspects that her partner, Thomas, is cheating on her. Once her intuitions are confirmed, she takes radical action: while Thomas is away, she resolves to secretly sell their shared house and get rid of all physical manifestations of their sixteen years together. Thomas returns to find her gone, the locks changed, and his few possessions packed up and sent to his office. Ann, meanwhile, has fled the country and started a new, hidden life. But our past is never that easy to escape, and Ann's secrets eventually find her. Villa Amalia is the rapturous account of Ann's quest for solitude and inner peace. Fascinating and enchanting!
View the full winter/spring 2018 Albertine Book Club calendar here. Book club discussion are led in a combination of French and English.
---
The Albertine Book Club is free and open to Albertine members and students with valid ID. For more information on how to become an Albertine member, click here.