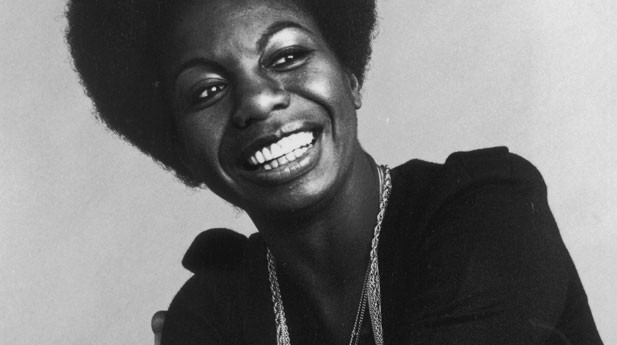 A Discussion between Gilles Leroy and Claudia Roth Pierpont
Monday, October 5, 2015
7:00 PM
In English. Free and open to the public. No RSVP necessary.
A Discussion between Gilles Leroy and Claudia Roth Pierpont
In many ways, Nina Simone's life was structured like a classic, character-driven novel. How a little girl born Eunice Kathleen Waymon in Tryon, North Carolina went on to become the monolithic Nina Simone is itself a story worth every turned page, but for Gilles Leroy, to understand Simone's life is to start at the end. After a star-studded career filled with peaks and chasms, we enter her life nearly ten years after she has stopped singing. At once an examination of her extraordinary talent and an attempt at understanding the internal and external factors that worked to destroy her, Nina Simone: A Novel positions Leroy as a master of imagining the story behind a portrait. Her internal landscape comes to the forefront of the narrative in terms of how she feels, what she sees, how she reacts, but most importantly, how the world's obsession with Simone causes Eunice to forget and eventually lose herself.
Read more on Nina Simone: A Novel here.
---
Gilles Leroy was born in Bagneux, France in 1958. After studying experimental science in high school, Leroy went on to study literature, eventually obtaining a master's degree. He then took to learning through travel and immersing himself in American and Japanese literature. The American novel became a major influence for Leroy and influenced his decision to begin writing. He took on a range of odd jobs in the day, writing at night, and eventually became a journalist. Leroy published his first novel Habibi in 1987, and eventually left journalism in 1991 in order to focus fully on writing fiction. Among his most notable works are L'Amant russe (2002), Grandir (2004), and Champ secret (2005). He was awarded the Prix Goncourt, France's most prestigious literary prize, for his novel Alabama Song (2007), which tells a story from the view of Zelda Fitzgerald, American writer F. Scott Fitzgerald's wife. The book takes on a mix of biographical and fictional elements, examining the struggles and tragic fate of Zelda's life. Read more abour Leroy's novels here.
Claudia Roth Pierpont has been a contributor to The New Yorker since 1990 and became a staff writer in 2004. The subjects of her articles have ranged from the Ballets Russes to the Chrysler Building, from the philosophy of Friedrich Nietzsche to that of Mae West. A collection of eleven of Pierpont's New Yorker essays, Passionate Minds: Women Rewriting the World, was published in 2000. Nominated for a National Book Critics Circle Award, the book juxtaposes the lives and works of women writers, including Hannah Arendt, Gertrude Stein, Anaïs Nin, Margaret Mitchell, and Zora Neale Hurston. Pierpont has been the recipient of a Whiting Writers' Award, a Guggenheim Fellowship, and a fellowship at the Cullman Center for Scholars and Writers of the New York Public Library. Roth Unbound (FSG), her authorized biography of Philip Roth, was published to great acclaim in 2013.
Monday, October 5, 2015
7:00 PM
In English. Free and open to the public. No RSVP necessary.
Gilles Leroy
Gilles Leroy
Our price:

$9.46

Available for in-store and online purchase

Available for in-store and online purchase

Estimated Standard Delivery: 2 to 7 business days.

Learn more

eBOOK in Cart
Our price:

$7.98

Available for in-store and online purchase

Available for in-store and online purchase

Estimated Standard Delivery: 2 to 7 business days.

Learn more

eBOOK in Cart
Our price:

$21.90

Available for online purchase only

eBOOK in Cart
Our price:

$8.52

Available for online purchase only

eBOOK in Cart
Our price:

$9.46

Available for in-store and online purchase

Available for in-store and online purchase

Estimated Standard Delivery: 2 to 7 business days.

Learn more

eBOOK in Cart
Our price:

$7.98

Available for in-store and online purchase

Available for in-store and online purchase

Estimated Standard Delivery: 2 to 7 business days.

Learn more

eBOOK in Cart
Our price:

$21.90

Available for online purchase only

eBOOK in Cart
Our price:

$8.52

Available for online purchase only

eBOOK in Cart
Our price:

$9.46

Available for in-store and online purchase

Available for in-store and online purchase

Estimated Standard Delivery: 2 to 7 business days.

Learn more

eBOOK in Cart
Our price:

$7.98

Available for in-store and online purchase

Available for in-store and online purchase

Estimated Standard Delivery: 2 to 7 business days.

Learn more

eBOOK in Cart
Our price:

$21.90

Available for online purchase only

eBOOK in Cart
Our price:

$8.52

Available for online purchase only

eBOOK in Cart
Claudia Pierpont
Claudia Pierpont
Our price:

$16.00

Available for in-store and online purchase

Available for in-store and online purchase

Estimated Standard Delivery: 2 to 7 business days.

Learn more

eBOOK in Cart
Our price:

$16.00

Available for in-store and online purchase

Available for in-store and online purchase

Estimated Standard Delivery: 2 to 7 business days.

Learn more

eBOOK in Cart
Our price:

$16.00

Available for in-store and online purchase

Available for in-store and online purchase

Estimated Standard Delivery: 2 to 7 business days.

Learn more

eBOOK in Cart