The Albertine Book Club Calendar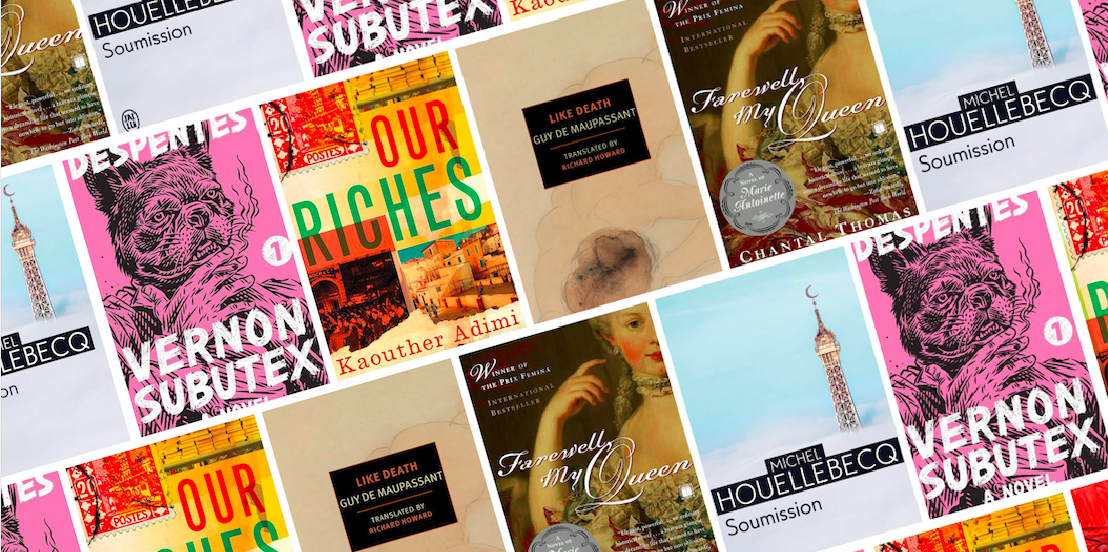 Dear friends,
Never as much than in these troubled times have our literary group conversations inspired us, entertained us, brought us closer together as a community. Thus, we have planned on continuing the Albertine Book Club meetings on Zoom this summer and fall, and we hope that you'll be able to participate wherever you may be.
This new curriculum aims to take you on a journey around Francophonie and its diverse cultures by way of classic and contemporary French and Francophone literature. Escape your daily routine for a few hours each month with books and friends from all the corners of the United States! The Albertine Book Club offers a unique opportunity to meet and talk with other French and Francophone culture lovers.
Moderated by the staff of Albertine and the French Embassy's Book Department, The Albertine Book Club is free and open to Albertine members. For more information on how to become an Albertine member, click here.
CALENDAR
SATURDAY, JULY 18, 2020
2:00 PM
Farewell My Queen by Chantal Thomas
With special guests Chantal Thomas and Caroline Weber
Buy the book
TUESDAY,  AUGUST 4, 2020

6:30 PM
Vernon Subutex by Virginie Despentes
Buy the book
TUESDAY, AUGUST 25, 2020
6:30 PM
Like Death by Guy de Maupassant
Buy the book
TUESDAY, SEPTEMBER 8, 2020
6:30 PM
Our Riches by Kaouther Adimi
Buy the book
TUESDAY, OCTOBER 13, 2020
6:30 PM
Sentimental Education by Gustave Flaubert
Buy the book
NOVEMBER 2020 (Date TBA)
6:30 PM
Submission by Michel Houellebecq
Buy the book
TUESDAY, DECEMBER 15, 2020
6:30PM
Origins by Amin Maalouf
Buy the book