The Albertine Book Club Winter/Spring 2022 Calendar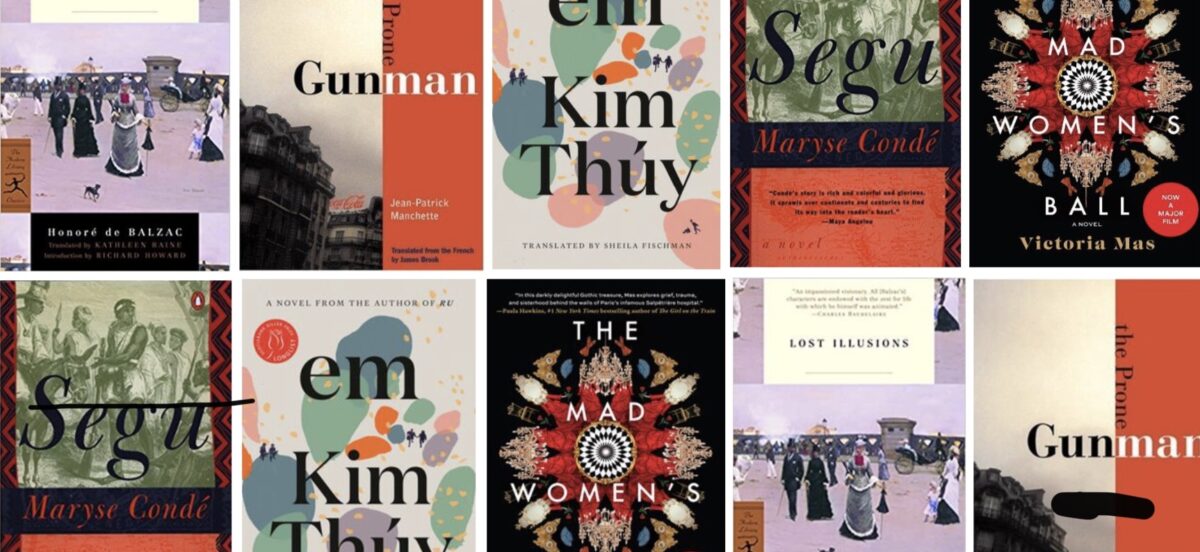 "The most fruitful and natural play of the mind, in my opinion, is conversation." Michel de Montaigne (1533 – 1592)
This winter, we're looking forward to a series of engaging conversations on Victoria Mas' The Mad Women's Ball, Kim Thuy's Em, Maryse Condé's Ségu (vol.1), Jean-Patrick Manchette's The Prone Gunman, Honoré de Balzac's Lost Illusions, and Climates by André Maurois.
This new lineup aims to take you on a journey around the Francophone world and its diverse cultures through both classic and contemporary French and Francophone literature. For a few hours each month, change up your routine with books and friends from all the corners of the United States! The Albertine Book Club offers a unique opportunity to meet and talk with other French and Francophone culture lovers.
Moderated by Albertine staff, the Albertine Book Club is free and open to Albertine members. For more information on how to become an Albertine member, click here.
CALENDAR
Tuesday, January 18, 2022
6:30 PM
The Mad Women's Ball by Victoria Mas, translated by Frank Wynne and published by Abrams.
Tuesday, February 15, 2022
6:30 PM
The Prone Gunman by Jean-Patrick Manchette, translated by James Brook, published by City Light Noir
Tuesday, March 22, 2022
6:30 PM
Lost Illusions by Honoré de Balzac, translated by Raymond N. MacKenzie and published by University Of Minnesota Press.
Tuesday, April 19, 2022
6:30 PM
Ségu by Maryse Condé, translated by Barbara Bray, and published by Penguin Books.
Tuesday, May 24, 2022
6:30 PM
Em by Kim Thuy, translated by Sheila Fischman and published by Bloomsbury.
Tuesday, June 21, 2022
6:30 PM
Climates by André Maurois, translated by Adriana Hunter, published by Other Press.