The Albertine Book Club Fall 2021 Calendar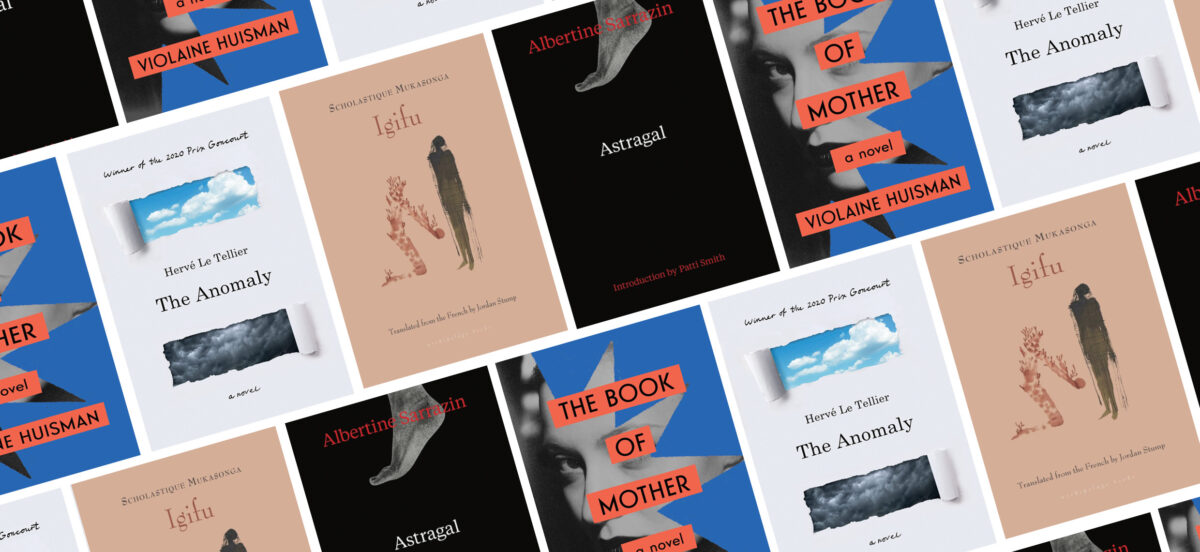 "The most fruitful and natural play of the mind, in my opinion, is conversation." Michel de Montaigne (1533 – 1592)
Throughout 2020 and 2021, many members have joined our book club from all around the US. We're excited to announce that, because of the widespread interest across the country, the Albertine Book Club will keep its online meetings on Zoom until the end of this year! We hope that you'll be able to participate, wherever you are.
This fall, we're looking forward to a series of engaging conversations on Albertine Sarrazin's L'Astragale, Scholastique Mukasonga's Igifu, Violaine Huisman's The Book of Mother, and Hervé Le Tellier's 2020 Prix Goncourt-winning The Anomaly.
This new lineup aims to take you on a journey around the Francophone world and its diverse cultures through both classic and contemporary French and Francophone literature. For a few hours each month, change up your routine with books and friends from all the corners of the United States! The Albertine Book Club offers a unique opportunity to meet and talk with other French and Francophone culture lovers.
Moderated by Albertine staff, the Albertine Book Club is free and open to Albertine members. For more information on how to become an Albertine member, click here.
CALENDAR
TUESDAY, September 14, 2021
Astragale by Albertine Sarrazin, trans. by Patsy Southgate, ed. New Directions
Buy the book
TUESDAY, October 12, 2021
6:30 PM
Igifu by Scholastique Mukasonga, trans. by Jordan Stump, ed. Archipelago Books
Buy the book
TUESDAY, November 16, 2021
6:30 PM
The Book of Mother by Violaine Huismans, trans. by Lesli Camh, ed. Scribner
Buy the book
TUESDAY, December 20, 2021
6:30 PM
The Anomaly by Hervé Le Tellier, trans. by Adriana Hunter, ed. Other Press
Buy the book