Variations on the Body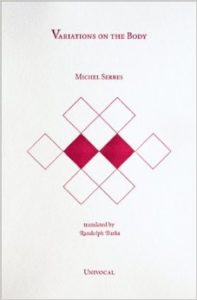 Variations on the Body
If you believe that exercise or physical exertion of any kind brings oneself a certain kind of irreplaceable intellectual knowledge, not only about your body and its limitations or about the human body in general and our collective capabilities and limitations but also about the ways in which we commune with our bodies constantly, than this is the book for you. Serres, a philosopher and mountaineer, is curious and lucid and just lyrical enough to make this book something of a transcendental experience, rewarding the reader with insight after insight into our complex lives on this earth.
Variations on the Body, Michel Serres, translated by Randolph Burks (Univocal)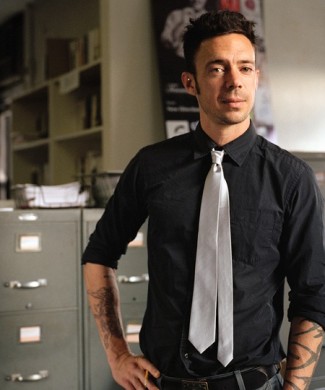 Favorite Genres:
Crime
,
literary fiction
,
Philosophy
,
Poetry
Tom Roberge grew up in Connecticut and has lived in New York since 2001. In that time he's worked at McNally Jackson Booksellers, the literary magazine 'A Public Space', and the book publishers Penguin Books and New Directions. He is co-host - along with Open Letter's Chad Post - of the Three Percent Podcast.
Get the Book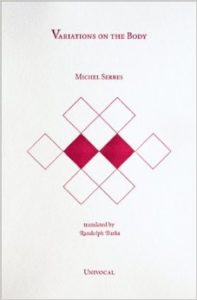 en
Publisher:
Univocal Publishing LLC
Format:
Paperback / softback
Language:
English
Publication Date:
June 5, 2012
World-renowned philosopher, Michel Serres writes a text in praise of the body and movement, in praise of teachers of physical education, coaches, mountain guides, athletes, dancers, mimes, clowns,...
Read more
Our price:

$27.16

Available for in-store purchase