Une Éclipse by Raphaël Haroche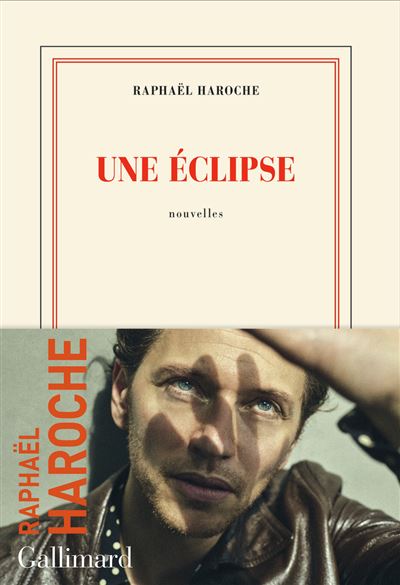 Raphaël Haroche, more popularly known by his first name, is no stranger to writing. France's beloved singer-songwriter is already internationally known as both a successful musician, having won the 2006 NRJ Music Award for Francophone Male Artist of the Year, and a Prix Goncourt winner for his debut collection of short stories, Retourner à la mer (2017). Now, he's back with another set of short stories that celebrate and mourn the spectrum of human emotions and quotidian experiences – from romantic ruptures to revisiting repressed memory fragments associated with past trauma. Une Éclipse tackles heavy subject matter through intimate first-person narratives – revealing the innermost neuroses of his characters.
His standout chapters include Une éclipse, Aida, and Les Règles du tennis. The opening chapter, Une éclipse, reads like a short film, offering glimpses into precise moments of a married couple's tense relationship full of suspicion and doubt. We don't know if what we're witnessing is real or speculation and paranoia on behalf of the male narrator. His wife had already cheated on him before… Would she be capable of doing it again? Aida addresses sexual exploitation, abusive power dynamics, and repressed memories. The child-adult narrator recounts his fragmented memories and secrets with confusion and shame, while also reflecting on his experiences as an adult and other survivors' experiences of extraterrestrial visitation and alien abductions. Tennis fans will appreciate the chapter, Les Règles du tennis, which is full of references to Roland Garros and The Big Four. It also treats the subject of loss in various forms – including death and coming to terms with one's unsuccessful tennis ambitions. Haroche has a knack for using humor to relay trauma and shock: "It takes a lot of ashes to make a coach," his narrator remarks nonchalantly. Une Eclipse also anticipates readers' attempts (admittedly mine) to psychoanalyze the writer. It closes with a hilarious interview including questions on extraterrestrial experiences, Michel Houellebecq, The Spice Girls, and Haroche's mother-in-law.
The twelve disparate chapters and stories make Une Éclipse an easy subway read for the commute to or from work. It's also an opportunity for fans of singer-songwriter Raphaël and lovers of his hit songs ("Caravane," "Schengen," "Le Vent de l'hiver") to discover his literary talent. Readers who are already familiar with Haroche's writing will be eager to re-experience his gift for transforming the banal into unsettling and absurdist portraits.
Une Éclipse by Raphaël Haroche, Gallimard.
Click here to purchase the book with us.