Un vagabond dans la langue by Matthieu Mével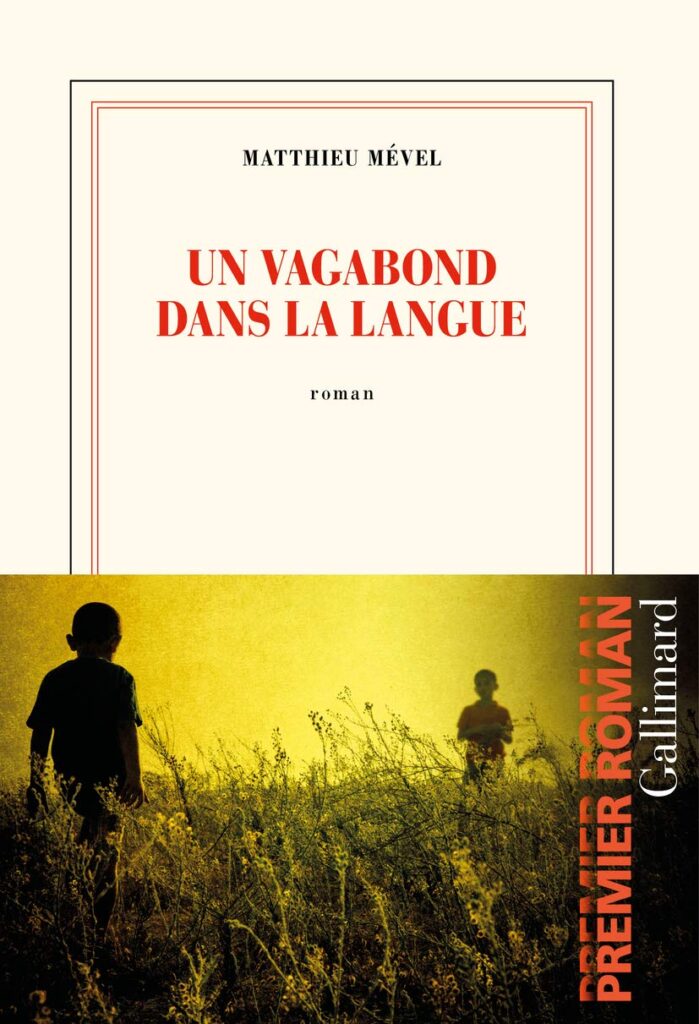 Love between brothers has inspired many great texts; and in my humble opinion, with the publication of Un vagabond dans la langue (Gallimard), Matthieu Mével adds a title to this list.
How can one express the relationship between brothers–a relationship made up of love, joy, suffering, but again and above all else of love. A relationship that is formed at an age where our being is still so young that it defines us precisely as it defines itself. Last and above all, how can we describe this relationship when it in part takes place outside of language? How can we describe this link that escapes language since, in this particular example, Séverin suffers from autism and a "language delay" in medical terms? This is the challenge that Matthieu Mével undertakes in his sixth work, one that he undertakes with as intelligently and sensitively as he does gracefully.
Un vagabond dans la langue is one of those texts whose extreme richness makes it indefinable. As he minutely observes Séverin's words, Matthieu allows us to hear their musicality, inventiveness, and poetry–all the elements of the emotion that flows between the two brothers, which nourishes their bond and their history in conversation after conversation.
Matthieu duly notes Séverin's stubborn efforts to communicate–his pleasures and his laughter as well as his pain and his anger. How he tries to emerge from himself when he cannot find words. ("il faut constamment sortir de son trou"). And we take in each of these details like a blow to the chest.
Parallel to these conversations, Matthieu examines his own course in life: namely, his relationship to language as the actor that he was, the playwright that he is, and the writer that he has become. Each step of this questioning is extremely moving; because by describing this reciprocal love between brothers, Matthieu is ultimately speaking about both what ties us to those who are close to us, about the invisible and unfailing bond that we call family.
"Séverin a creusé des trous en chacun de nous, ces trous sont des blessures qui nous accompagnent. Dans le même temps, ceux sont ces trous (sa présence en nous) qui nous réunissent derrière le mot "famille". Une famille n'est-ce pas aussi ce qui parle dans une langue légèrement incompréhensible aux autres ?"
"Séverin dug holes in each of us, these holes are wounds that stay with us. At the same time, these holes (his presence in us) unite us behind the word "family". Is not a family something that speaks in a somewhat incomprehensible language to others?"
Un vagabond dans la langue, a memoir by Matthieu Mével, Gallimard