Un garçon sans histoire by Minh Tran Huy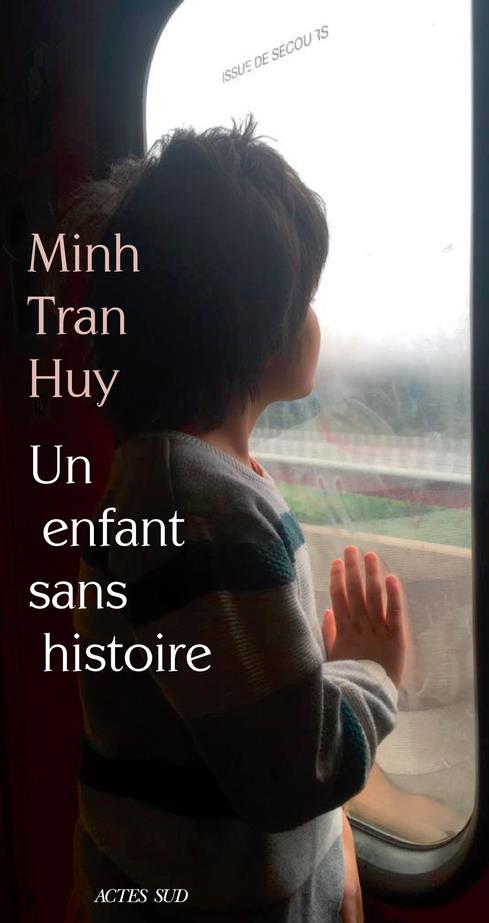 "We tell ourselves stories in order to live." Thus begins Joan Didion's White album.
Stories have been essential to Minh Tran Huy since childhood. So much so that they form the backbone of her life, a life that keeps her busy, as a journalist during the day, novelist at night, and full-time mother and wife. She is the author of several works of fiction, skillfully elaborated around her familial past, a collection of Vietnamese tales, and an essay on the use of "faits divers" in literature. She is also a well-established literary critic. Fiction and literature are her elements. So, you can imagine the utter devastation she must have felt upon receiving the diagnosis of autism of her first born son, Paul. In no time, Minh and her husband Adrien find themselves in a merciless fight to secure the best treatment for Paul.
Much to their horror, Minh and Adrien discover that France's medical approach to autism is decades behind compared to its European neighbors. Following Freud's footsteps, some doctors continue to blame mothers' behavior.
To keep her hopes up, Minh starts researching online examples of autistic children whose life hasn't been destroyed by their illness. Among them, Temple Grandin's trajectory stands out. Un enfant sans histoire tells of the life of Temple Grandin in parallel to that of Paul. But despite all his parents' massive efforts, Paul falls on the unfortunate side of the statistics, among the 25 – 50% of kids who will never learn how to speak. To these children, Temple Grandin devotes just one sentence in a public presentation that she gave on autism, before abandoning them to silence and a total absence of prospect.
Minh Tran Huy isn't pulling any punches against a society that so utterly fails to protect its most vulnerable members. "Isn't this the criteria that defines how progressive a society is?" she's asking relentlessly. If her indictment is irrevocable, she also draws attention to our collective addiction to happy-ending stories, like that of Temple Grandin. Not that she's trying to diminish Grandin's spectacular achievements. Not at all. What she is pointing at, is the invisibility of all the other less fortunate children. An invisibility that we accept without raising an eyebrow, because their stories are not rewarding, or re-assuring, and don't provide any "good-feeling" of any kind. The title of her book, then, resonates like a cry of wrath. A call demanding that we stop accepting the unacceptable, a call that reminds us that all of us have the power to change Paul's story.
Un garçon sans hitoire by Minh Tran Huy, Actes Sud.
Click here to purchase that book with us.