Titus n'aimait pas Bérénice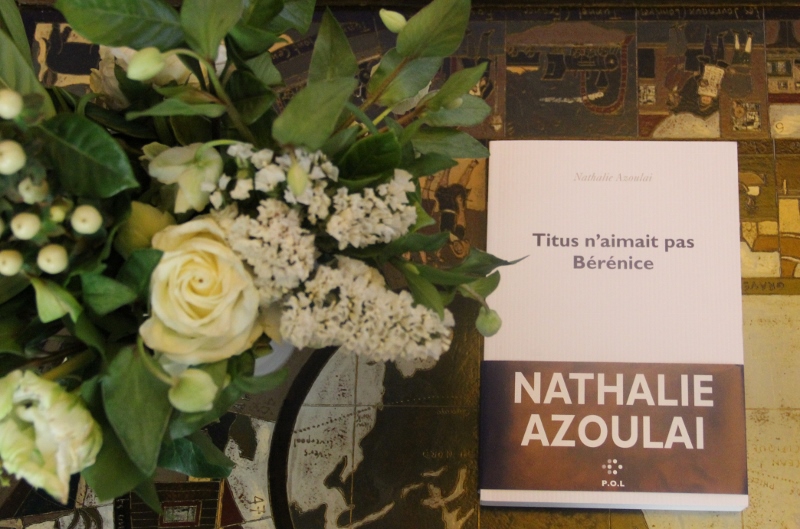 Titus n'aimait pas Bérénice
Jean Racine, one of XVII Century France's literary geniuses, wrote ten plays over the span of ten years that have been taught to French students ever since, and have shaped French canonical theater. Four hundred years later, Nathalie Azoulay tells us the story of a modern Bérénice, who is left by her lover Titus, over a cup of coffee, with no other explanation than the fact that Titus refuses to abandon his spouse, Roma, whom he no longer loves.
Bérénice is inconsolable, the comforting words of her friends have no effect on her suffering. As a last resort, she turns to her namesake, and starts investigating Racine's personal experiences of passion, torment, and betrayal.
The result is an intimate, sober evocation of the playwright's literary education: the formative years among Catholic Sacraments, the friendship with the duke TK, then Paris's nightlife, the theater, the actresses with whom he fells in love relentlessly, and the nights spent in pubs with is fellow writers Jean De La Fontaine and Boileau.
Titus n'aimait pas Bérénice is a singular novel that goes against today's current novelistic trends, and researches what lies at the very heart of Racine's glorious prose: the majestic sadness.
Titus n'aimait pas Bérénice, a novel by Nathalie Azoulay, éditions POL.
Tags
Boileau
Jean De La Fontaine
Jean Racine
Nathalie Azoulay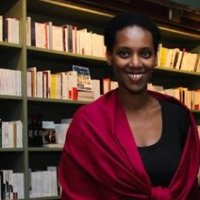 Favorite Genres:
children books
,
literary fiction
,
narrative nonfiction
,
Poetry
,
theater
After almost two decades of working in publishing, and a few round trips between Paris and New York, Miriam has decided to settle down at Albertine to do what she enjoys most: recommending books she loves. Somehow this also includes taking bizarre pictures for Albertine's social media outlets.
Get the Book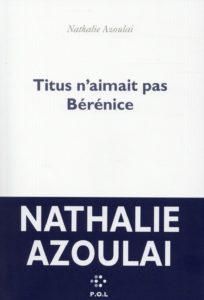 fr
Publisher:
P.O.L
Format:
Book
Language:
French
Dimensions:
205 mm x 140 mm x 22 mm
Publication Date:
20 Août 2015
Quand on parle d'amour en France, Racine arrive toujours dans la conversation, à un moment ou à un autre, surtout quand il est question de chagrin, d'abandon. On ne cite pas Corneille, on...
Read more