Tiens-toi Bien ! by Sally Mann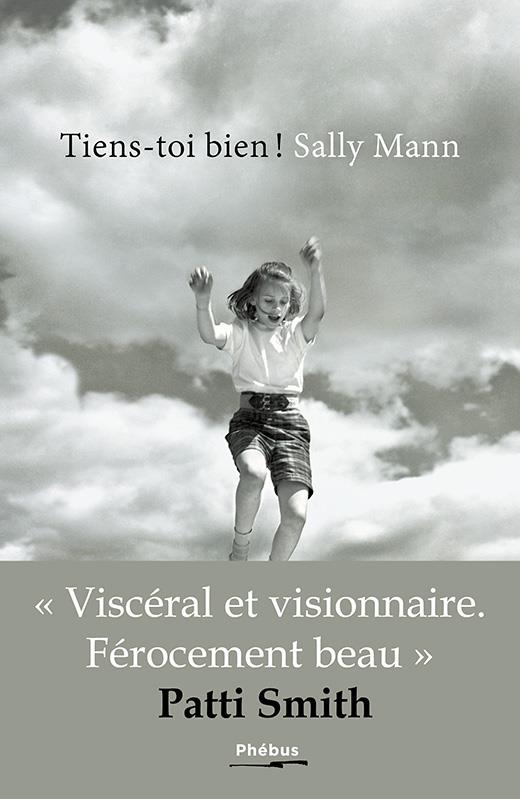 Unlocking secrets, digging up the past, the corners of our memory in order to better understand who we are, who we like, where we come from. This approach was Sally Mann's in her photography and is equally adopted in her writing this wonderful book of memories, Tiens-toi bien ! With her sharp eye, she examines the past of her family, her in-laws and hides nothing from this research. Documents, letters and pictures supporting her, Mann deconstructs family myths revealing the extreme violence, lies, arrangements with morality ruling behind a veneer of respectability of these well-established families.
Mann returns backstage with numerous images from their origins to their ends. This book is my advice for whoever's interested in photography in one way or another. Of course, this is on which initiated the release of the book and exhibit Immediate Family.
But Tiens-toi bien ! is above all the history of a place, the farm where she lived with her children, husband and horses, the river which housed the kids' wild games, and serve as a background in large part of her work.
Like pictures taken on the Southern battlefields, Mann is interested in the aggregation of the layers of history, the past is still here, with unforgivable racist crimes, it's incredible violence, nothing changed, one just needs to look carefully. And this is exactly what Sally Mann invites us to do: learning to see.
Contrary to many artists and writers from the South, we don't find any trace in Mann's work of the slight ambivalence. To her own admission, living in the South is not simple, loving to live in the South is even more complicated. It is never a question to "forgive", nor to conceal the past. On the contrary, it is a matter of looking it right in the eyes, on the page like yesterday on film. To remember, to understand with the ambition to help change the history of this country, to be a part of the solution.
Tiens-toi bien ! by Sally Mann, translated from the English by Sylvie Schneiter, Phébus.
Click here to purchase that book with us.
Staff pick translated by Victor Grandet
To learn more:
Here's a wonderful conversation between Sally Mann and Edmund de Waal (author of Letters to Camondo and The Hare with Amber Eyes).
In conjunction with the special exhibition Elective Affinities: Edmund de Waal at The Frick Collection, the British artist and writer converses each evening with a cultural luminary about art, writing, and other topics relevant to their work. This event was recorded live at The Frick Collection on November 08, 2019
Sally Mann on NPR's Fresh air:
Photographer Sally Mann is fascinated by bodies. In the early 1990s, she became famous – or notorious – for her book Immediate Family, which featured photographs of her young children naked. Critics claimed Mann's work eroticized the children, but Mann says the photos were misinterpreted.