Tomorrow They Won't Dare to Murder Us by Joseph Andras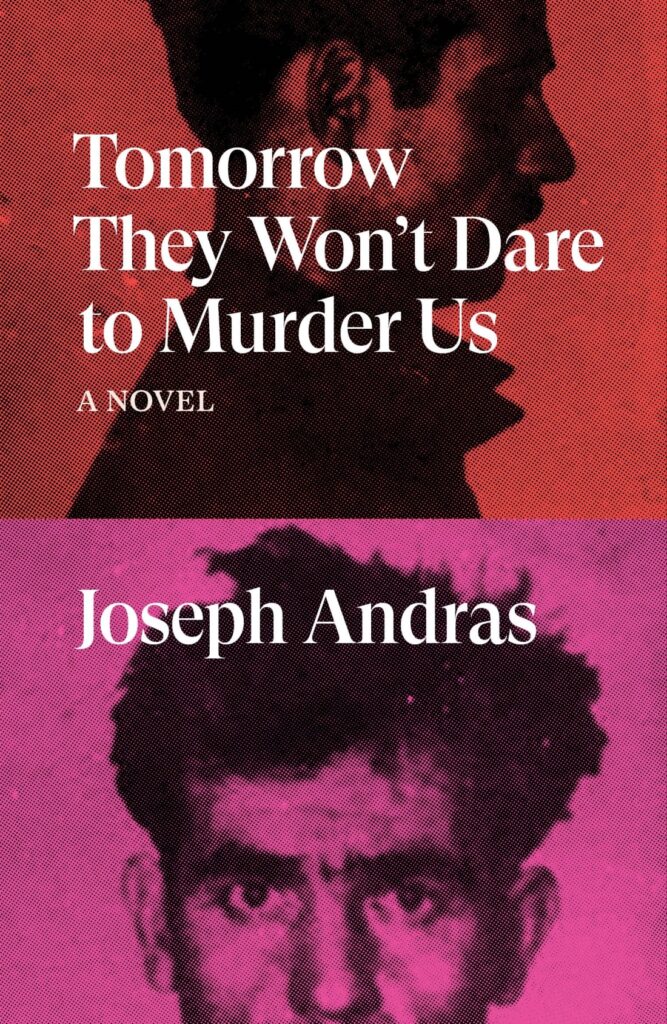 There has been a recent flurry of outstanding contemporary Algeria-focused novels translated into English: Our Riches by Kaouther Adimi (New Directions) and The Art of Losing by Alice Zeniter (FSG) immediately come to mind; and now we have the ferocious Tomorrow They Won't Dare to Murder Us by Joseph Andras, which has just been released by Verso. Why the focus has suddenly shifted towards the country is not surprising. After all, how much attention has been spared for this place and culture that has been battered by history over the past centuries? The time for a personal reckoning with France's past has clearly arrived for these artists; and what we are seeing in these works is the fruit of this indignation towards colonialist injustice.
In the same way that Our Riches sheds light on the remarkable Algerian literary figures that have been forcefully wiped away from Western history books, and similar to how The Art of Losing examines the almost entirely forgotten role of Harkis within Franco-Algerian relations, Tomorrow They Won't Dare to Murder Us shares the story of someone who has been purposefully overlooked by history. Andras here discusses Fernand Iveton–a pied noir Communist who decides to join forces with the anti-colonialists instead of his "native" France. After being arrested for planting a bomb in a factory that is timed to explode when no one is there, he is tortured and executed, becoming the only European to be given the death sentence for their work with the National Liberation Front. As the time of his execution approaches, the narrative shifts back and forth between the times of his childhood, of his growing political engagement, and of his relationship with his wife; and by the end of the novel, what we have is not so much a hagiography of a martyr but rather a vivid portrait of how morally righteous political militants come to be.
Written in a feverish 130 pages, this book provides a fascinating insight into yet another highly significant personality that has been willfully obliterated from the history books. Like with the other two novels I mentioned, it is a wonderful and quick way to refine one's knowledge of the history between the two countries and will certainly make you want to revisit the classic film The Battle of Algiers. Highly recommended for anyone interested in how a grassroots revolution comes to be!
Tomorrow They Won't Dare to Murder Us by Joseph Andras, trans. by Simon Leser, Verso
Click here to purchase that book with us.