The Subversion of Images by Paul Nougé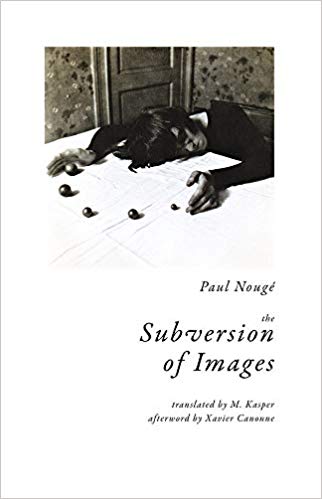 For many people, perceptions of Surrealism are generally confined to looking at the Dali paintings at MoMA, exclaiming "well isn't that funny!", and then moving on to the more serious abstract art in the next gallery. And yet, it is arguable that no artistic movement of the twentieth century was as rich in as many different media as Surrealism. Think of the literary work of Andre Breton, Paul Eluard, and Philippe Soupault; the films of Luis Bunuel and Germaine Dulac; the photography of Man Ray and Claude Cahun. The Surrealist rabbit hole opens into an almost infinite amount of unexplored terrain.
And so it is truly exciting to welcome the first English-language translation of The Subversion of Images by Paul Nougé–a key Surrealist document that has been unthinkably left untranslated until now. The Subversion of Images was the subject of a massive retrospective at the Centre Pompidou in 2009 but has still remained virtually unknown in the United States. It is many things: an astonishing small collection of beautiful photographs; a deeply poetic guide to the creation of Surrealist works of art; a celebration of the derangement of the senses; and a revolutionary call against the ordinary.
"It is a matter of giving people and objects a use and function different from their usual ones." Let your mind wash through these different functions and purposes while drifting through this remarkable little book.