The Parisianer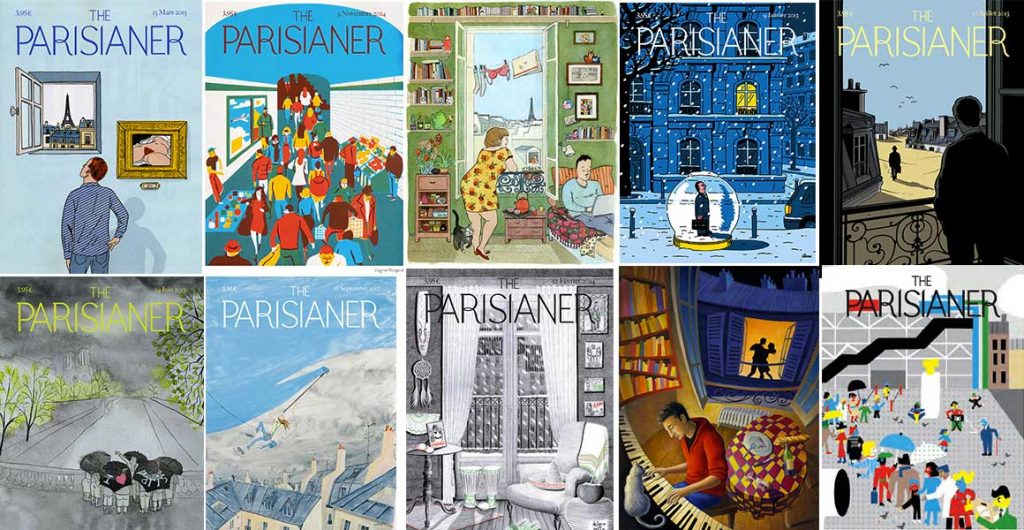 A Parisianer Proof:
if New York has The New Yorker,
and Paris is as beautiful as New York,
then Paris deserves The Parisianer.
The Parisianer is a love letter to Paris that showcases the covers–designed by 128 gifted artists–of an imaginary magazine. Their witty, graceful and humorous illustrations convey the complex charm of the City of Lights: from dreamy outdoor cafes, to street protests, to getting lost along Grands Boulevards, to the Jardin du Luxembourg, to dancing all night long in the many boîtes de nuit.
François-Xavier
The Parisianer, collectif,  10/18