The Missing of Clairdelune by Christelle Dabos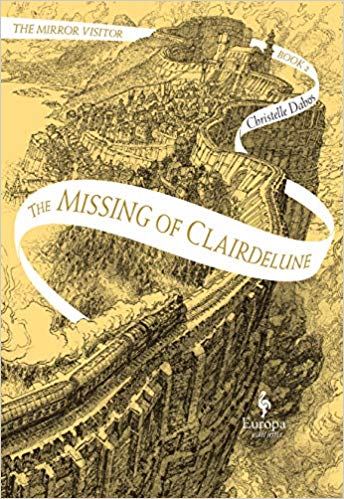 I confess that I began reading the second volume of The Mirror Visitor with some trepidation. After having devoured the first with such pure pleasure, I was concerned that the series would not be able to maintain its momentum, that the author would not be able to live up to the extraordinary standard she had set for herself.
Reader, these fears were quickly proven groundless. And it is with great satisfaction that I write to say that Christelle Dabos is in the process of writing a multi-volume masterpiece that defies categorization, age, genre, and expectation. With stakes that are as high as Harry Potter's, and with an intellectual sophistication that rivals if not outstrips His Dark Materials, Dabos has created a universe of such staggering grace and danger that I finished the second installation with a sense of awe that one normally associates only with the classics.
This most recent volume continues the sombre themes and addictive plotline of the first: Ophelia, the exceptional female lead of the series, is still struggling to survive the vicious and brutal world of the court of Citaceleste as she awaits her forced marriage to Thorn; she knows that her ability to "read" objects and to learn their history by touching them is of suspicious interest to certain people; and she is aware that she can trust no one anywhere at any time. But when she starts receiving bizarre threatening letters expressing God's disapproval of her, and when the people closest to her begin to disappear one by one, she knows that her life is very much in danger. The story moves from there into extraordinary territory that manages to combine the momentum and menace of a hardboiled thriller with the beauty of a Miyazaki film.
The Missing of Clairdelune firmly establishes Christelle Dabos as one of the most gifted French-language authors at work today in any genre for any age, and I for one cannot wait to see what this astonishing piece of fiction blossoms into in the next volume.
The Missing of Clairdelune by Christelle Dabos, translated by Hildegarde Serle, Europa Editions