The Meursault Investigation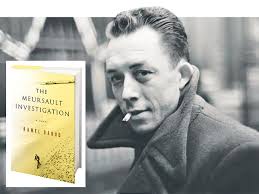 The Meursault Investigation
Finally available in English, after months of international acclaim and a Goncourt for Best First Novel in France, Kamel Daoud's examination into the imagined life of the unnamed dead "Arab" in Albert Camus's The Stranger certainly deserves the attention it's garnered. Starting from the premise that Camus's novel was in fact a memoir, and that he escaped execution, Daoud gives the victim a name, a family, hobbies, interests — in short, a life, which the narrator (the victim's brother) rightfully feels was erased in the aftermath of The Stranger's success. Daoud also very cleverly draws upon Camus's style and structure, creating a novel that evokes and pays homage and challenges its inspiration. The latter sections of the book address the very circumstances that allowed for Camus's "memoir" to be written and praised, and for him to get away with never naming his victim. Of course I'm referring to colonialism, and the narrator recounts his own relationship to it and and his role in the fight for independence with forceful elegance. Daoud has not re-written history in The Meursault Investigation; he's added some much-needed perspective.
The Meursault Investigation by Kamel Daoud, translated from the French by John Cullen, Other Press
Categories
French literature
Staff Pick
Tags
Albert Camus
Algeria
Contemporary French Literature
Kamel Daoud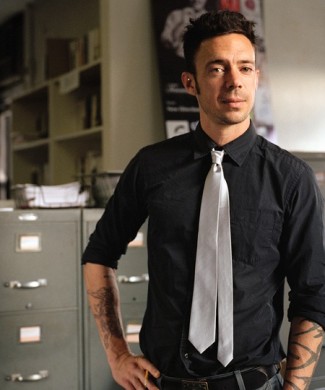 Favorite Genres:
Crime
,
literary fiction
,
Philosophy
,
Poetry
Tom Roberge grew up in Connecticut and has lived in New York since 2001. In that time he's worked at McNally Jackson Booksellers, the literary magazine 'A Public Space', and the book publishers Penguin Books and New Directions. He is co-host - along with Open Letter's Chad Post - of the Three Percent Podcast.
Get the Book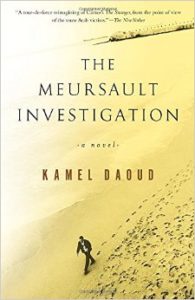 en
Publisher:
Other Press (NY)
Format:
Paperback / softback
Language:
English
Publication Date:
June 2, 2015
Shortlisted for the Prix Goncourt Winner of the Goncourt du Premier Roman Winner of the Prix des Cinq Continents Winner of the Prix Francois Mauriac THE NOVEL THAT HAS TAKEN THE INTERNATIONAL...
Read more
Our price:

$14.95

Available for in-store purchase