The End of Eddy by Édouard Louis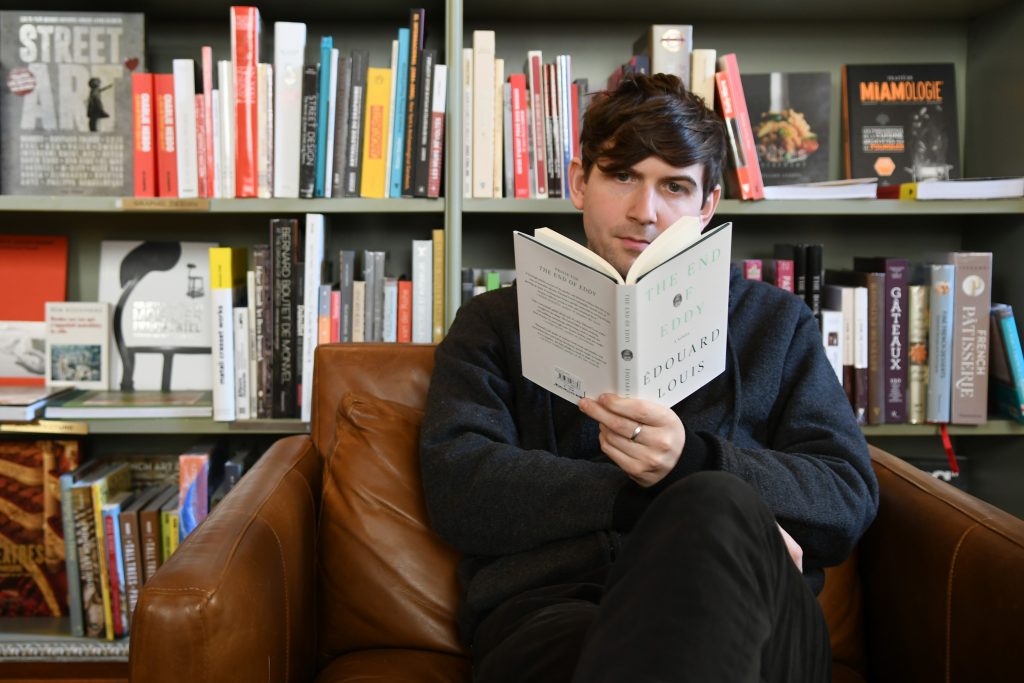 The End of Eddy leads the reader into a world that is barely explored in contemporary French fiction: the disenfranchised working class. It is an unflinching account of growing up gay in a village in Picardy, a small region in the north of France where the unemployment and alcoholism rate are skyrocketing.
Because of his high-pitched voice and refined language, Eddy is constantly mocked and bullied by his schoolmates. His family is ashamed of his small appetite and his delicate gestures. We watch as the narrator tries to behave like a man, acting tough and agressive, not paying attention at school, and showing interest in football and girls. Eddy's father, brother, and cousins–as well as their friends–offer vivid portrayals of men who are left out of society with no possibility of work, no way of taking proper care of their family, no means of bringing food to the dinner table, nor of offering a decent education to their children. Instead, all they are left with is their body and an outdated conception of virility that is based in physical strength and crude behavior.
The End of Eddy gives both an accute and painful description of this world, as well as an abrasive and insightful critique of the social system that perpetuates this endless circle of violence and exclusion. A must-read!
The End of Eddy is one of the four nominees for the 2018 Albertine Prize. Learn more and read about the prize here.
Adam Hocker on The End of Eddy by Édouard Louis