Temps Glaciaires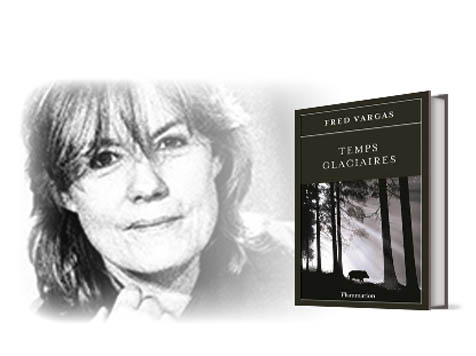 Temps Glaciaires
At long last, the hazy, unfathomable Commissioner Adamsberg is back, accompanied by his team—a group of whimsical and disarming characters.  This time, he tries to get to the bottom of a group of murders committed by a mysterious killer who marks his victims with a cryptic symbol: a drawing of a guillotine.  What links the victims?  Bringing the reader along for a torturous investigation at the boundary of fantasy and madness, Adamsberg takes us to the barren landscape of a magical island and brings us back through the terrible, imperishable footsteps of Robespierre.
With unforgettable characters, cutting dialogue, and a tense, occasionally surreal atmosphere, Fred Vargas spins tales that are easily devoured in one sitting.
Temps Glaciaires, a novel by Fred Vargas, Flammarion, 2015 
Tags
Contemporary French Literature
Crime fiction
Robespierre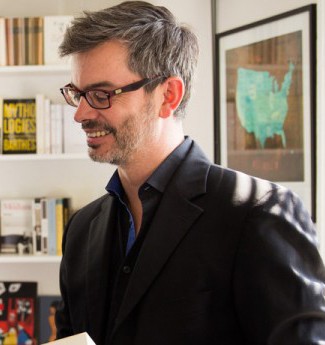 Favorite Genres:
Economics
,
Graphic Novels
,
History
,
literary fiction
,
Poetry
,
Politics
,
Sociology
When he was a child, François-Xavier always kept a book in the pocket of his jeans. However, for the first decade of his working life, he put his love of books aside to embark on a successful career in human resources. At age 34, deciding that life was too short not enjoy every moment of it, François-Xavier quit his position, moved to Toulouse, and opened his own bookstore. Six years later, while L'Autre Rive was thriving in the Pink city, François-Xavier heard that the French Embassy was looking for someone to run a future bookshop, and he moved to New York in August of 2013. The fine selection of books on display at Albertine is a reflection of his hard work.
Get the Book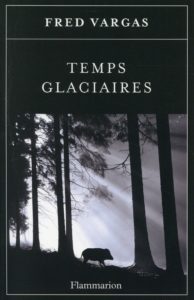 fr
Publisher:
FLAMMARION
Format:
Book
Language:
French
Dimensions:
200 mm x 130 mm x 33 mm
Publication Date:
04 Mars 2015
« Adamsberg attrapa son téléphone, écarta une pile de dossiers et posa les pieds sur sa table, s'inclinant dans son fauteuil. Il avait à peine fermé l'oeil cette nuit, une de ses soeurs ayant...
Read more
François-Xavier also picked