Soumission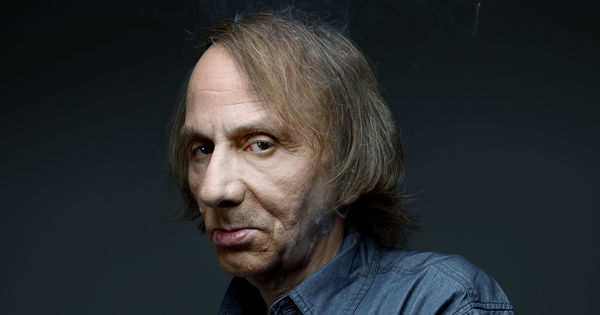 Soumission 
Genius or impostor?  Imagining an explosive French political scene (with a new Islamic party in power), Houellebecq again taps into a world of suffering.  Having painted portraits of a breathless western society for 20 years — one without ideals — Houellebecq traces the path of a disillusioned university professor — a Huysmans specialist – who watches helplessly and powerlessly as traditional society reaches a tipping point.  In Soumission, the reader  recognizes the questionable obsessions of the writer: sexual misery,  the oppression of women, and modern despair.  As Houellebecq himself states, "[I] put my finger on a wound and press very hard."
Soumission by Michel Houellebecq
Tags
French political scene
Huysmans
Michel Houellebecq
Novel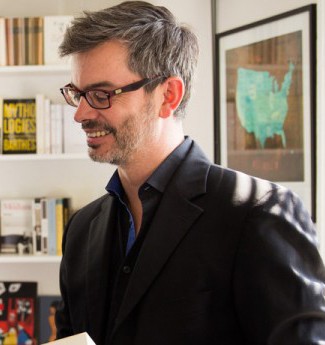 Favorite Genres:
Economics
,
Graphic Novels
,
History
,
literary fiction
,
Poetry
,
Politics
,
Sociology
When he was a child, François-Xavier always kept a book in the pocket of his jeans. However, for the first decade of his working life, he put his love of books aside to embark on a successful career in human resources. At age 34, deciding that life was too short not enjoy every moment of it, François-Xavier quit his position, moved to Toulouse, and opened his own bookstore. Six years later, while L'Autre Rive was thriving in the Pink city, François-Xavier heard that the French Embassy was looking for someone to run a future bookshop, and he moved to New York in August of 2013. The fine selection of books on display at Albertine is a reflection of his hard work.
Get the Book
fr
Publisher:
FLAMMARION
Format:
Book
Language:
French
Dimensions:
210 mm x 135 mm x 19 mm
Publication Date:
07 January 2015
Dans une France assez proche de la nôtre, un homme s'engage dans la carrière universitaire. Peu motivé par l'enseignement, il s'attend à une vie ennuyeuse mais calme, protégée des...
Read more
Our price:

$24.86

Available for online purchase only

Available for online purchase only

Estimated Standard Delivery: 5 to 10 business days.

Learn more

eBOOK in Cart
François-Xavier also picked