Rater est un art by Guillaume Erner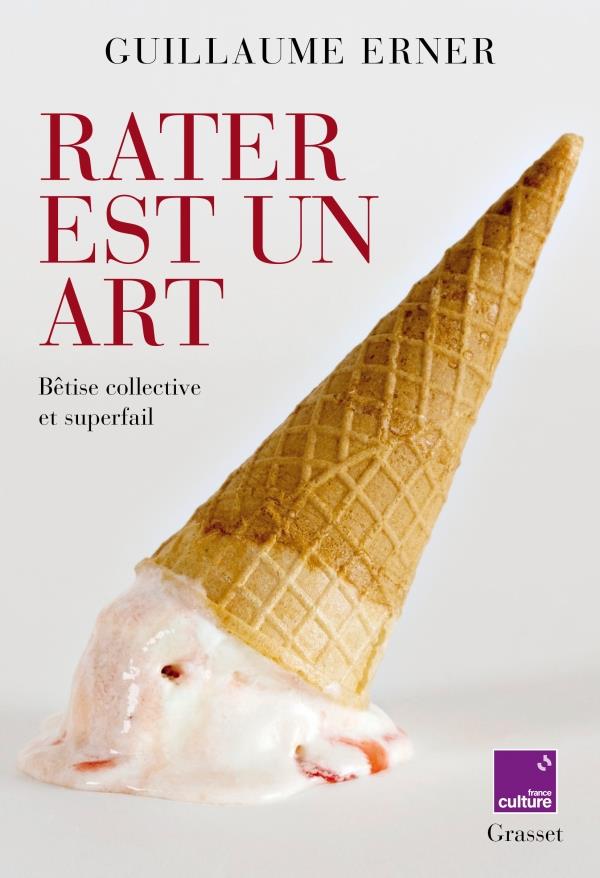 Can we really learn from failure? Guillaume Erner doesn't think so! Civilization didn't start with fire, he claims. Civilization started when the fire went out, leading our ancestors on a quest to figure out how and why it did.
Erner's weekly podcast on France Culture, "Superfail," is a hit for a reason. Here, in his book, Rater est un art: Bétise collective et superfails, he presents a series of global mega-failures. A "superfail" is not just a random epic fail – it's a major fail with multiple social ramifications caused by various errors resulting from collective stupidity! What makes a superfail successful? Well, first, it has to fail on a grand scale. Usually, the superfail is unexpected, since it's the result of meticulous work from an organization and a team of extremely rational and efficient folks. When they're so laser-focused on avoiding error, failures, fires, and explosions – they sometimes miss the elephant in the room. Through a handful of timely and historical examples, Erner demonstrates how there's no "I" in team when it comes to superfails. Mega-failure is a collective effort and requires teamwork! It requires The Three I's: We must be "incompetent," "idiots," and "inebriated."
Rater est un art demonstrates history's failures through a comedic and scholarly approach. It draws examples from the Notre Dame fire as a team effort for failure; mystical fraudulence and cases of sexual abuse from within the Catholic Church and notably Marthe Robin's charity houses; France's "StopCovid" app (the app that alerts nobody at all); Samsung Galaxy 7 (which superfails not once, but twice); the Vietnam War; and how the UN caused the cholera outbreak in Haiti. Readers beware: This is not a self-help book! It's a comprehensive study of society's greatest failures – but it's mainly a guide on proven and effective ways to successfully fail.
Rater est un art, Guillaume Erner, Grasset/France Culture
Click here to purchase this book with us.