Quiconque exerce ce métier stupide mérite tout ce qui lui arrive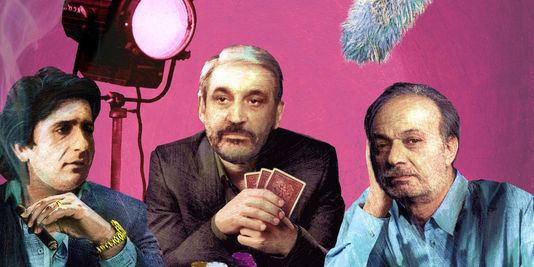 During the seven-year span after Truffaut took the Festival de Cannes by storm with Les 400 coups, French cinema underwent one of the most prolific, most inventive, and freest period of its history. In Quiconque exerce ce métier stupide – the title coming from a quote by Orson Welles ­– Christophe Donner looks back on these creative times with a focus on Claude Berri, Maurice Pialat, and Jean-Pierre Rassam. If these three were too late to the game to revolutionize the French cinema – that being the work of their elder statesmen in the New Wave – they would nonetheless leave their mark for good.
In 1966 Claude Berri and Maurice Pialat were as inseparable as brothers, and had been since they met in 1954. Their friendship wouldn't survive the success of Berri's Le Vieil l'Homme et l'enfant, nor the love affair between Arlette Langman — Claude Berri's sister – and Pialat, but in 1966 the two still had grand ambitions to make films together. Sitting at a poker table one night, Claude Berri met Jean-Pierre Rassam – son of an oil mogul turned diplomat. Rassam was brilliant, incandescent, and fearless. During the course of the poker game, Claude Berri lost the Oscar statue he'd received for his short-film Le Poulet, but won the love of Anne-Marie Rassam, Jean-Pierre'sister, whom he will soon marry. Their fate was sealed around that poker table: they were to become family, for better and for worse.
Quiconque exerce ce métier stupide is the incandescent story of this volatile, incestuous, eccentric family of geniuses. Jean-Luc Godard, Francois Truffaut, Milos Forman, Gérard Lebovici make furtive cameros. In Against Imagination, a work of nonfiction, author Christophe Donner claimed that he doesn't believe that novels are solely a product of imagination. As a writer, his concern is to capture reality, to recreate "what used to be, the way it was." He sees narrative as a stratagem to make the past live again. Suffice it to say that with Quiconque exerce ce métier stupide, Donner has fully achieved his goal. Pialat comes alive in these pages as he struggles to represent life with all its violence, suffering, and harshness on film, while Claude Berri is captured in his desperate quest for love.
Christophe Donner stays clear from any psychological discourses, sticking to facts. And in doing so, he makes their lives resonate with ours in truly compelling ways.
 Miriam
 Quiconque exerce ce métier stupide by Christophe Donner, novel, éditions Grasset, 2014