Preliminary Materials for a Theory of the Young-Girl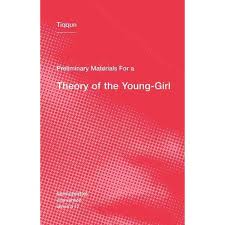 Preliminary Materials for a Theory of the Young-Girl
Written collectively by the contributors of Tiqqun, a French philosophical magazine, this book is an endlessly thought-provoking examination of contemporary Western society's pervasive consumerism. Although there's no central thesis, the fragments presented here (for example: Like money, the Young-Girl is the equivalent of herself, referring only to herself. The Young-Girl is true gold, absolute cash.) add up to an incredibly damning attack of the spectacle we find ourselves living in.
And yet despite all of the doomsaying, the book is actually inspiring, a call to action.
Preliminary Materials for a Theory of the Young-Girl, Tiqqun, translated by Ariana Reines (Semiotext(e))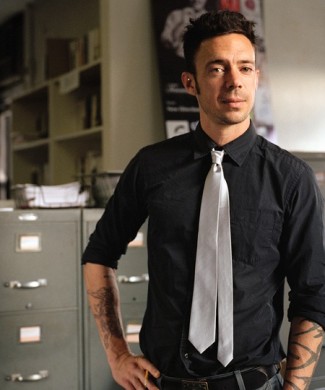 Favorite Genres:
Crime
,
literary fiction
,
Philosophy
,
Poetry
Tom Roberge grew up in Connecticut and has lived in New York since 2001. In that time he's worked at McNally Jackson Booksellers, the literary magazine 'A Public Space', and the book publishers Penguin Books and New Directions. He is co-host - along with Open Letter's Chad Post - of the Three Percent Podcast.
Get the Book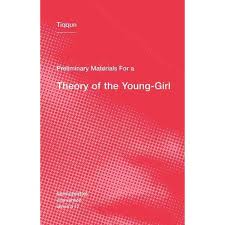 en
Publisher:
Autonomedia
Format:
Paperback / softback
Language:
English
Publication Date:
June 22, 2012
A theoretical dissection of capitalism's ultimate form of merchandise: the living spectacle of the Young-Girl. The Young-Girl is not always young; more and more...
Read more
Our price:

$13.95

Available for in-store purchase
Get the Book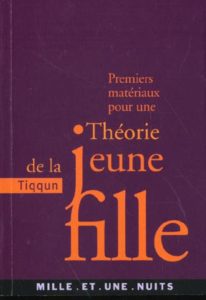 fr
Publisher:
MILLE ET UNE NUITS
Format:
Paperback / softback
Language:
French
Publication Date:
26 Septembre 2001
Ceux qui ont réussi à s'aveugler sur le fait pourtant massif de la Jeune-Fille n'en sont pas à une cécité près : ouvrez n'importe quel magazine féminin, vous le...
Read more
Our price:

$4.86

Available for in-store purchase