Preliminary Materials for a Theory of the Young-Girl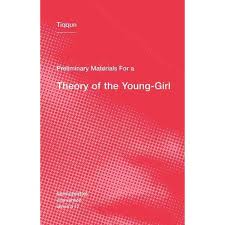 Written collectively by the contributors of Tiqqun, a French philosophical magazine, this book is an endlessly thought-provoking examination of contemporary Western society's pervasive consumerism. Although there's no central thesis, the fragments presented here (for example: Like money, the Young-Girl is the equivalent of herself, referring only to herself. The Young-Girl is true gold, absolute cash.) add up to an incredibly damning attack of the spectacle we find ourselves living in.
And yet despite all of the doomsaying, the book is actually inspiring, a call to action.
Preliminary Materials for a Theory of the Young-Girl, Tiqqun, translated by Ariana Reines (Semiotext(e))