Pauvre folle de Chloé Delaume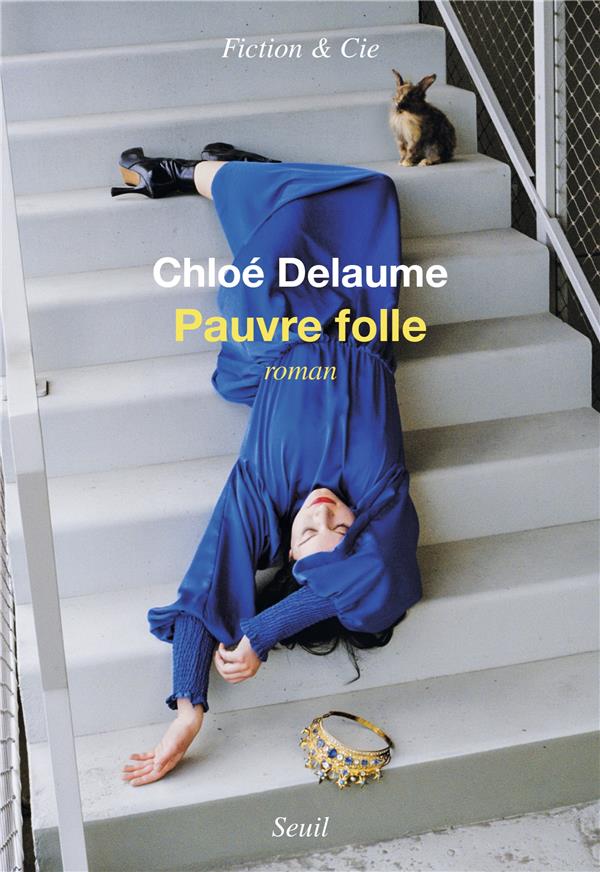 Chloé Delaume is back with a new novel, in which her sarcastic vein has not aged a day. Through Clotilde Mélisse, her fictional double, she magnificently deconstructs the great myth of love in Pauvre folle.
During a train journey to Heidelberg, Clotilde analyzes with great humor and lucidity her relationship with Guillaume, a homosexual man she met ten years earlier, with whom she has created a strong bond that goes beyond friendship. It's a fusional, obsessive, and destructive relationship that may have a link to some of her wounds from the past.
As Clotilde approaches her fifties, it's time to take stock: as the landscape is rolling by, she looks back on the key events of her life. From the feminicide committed by her father, to her teenage years and their depressive phases, and on to her diagnosis of bipolarity, Clotilde has seen it all. But she has never lost her lucidity or her sarcasm and definitely not her feminist convictions, which once made her no longer want to date men. Or even to date at all, these days. But that was without counting on the return of Guillaume and the whirling madness he brings into her life.
In delightful language, Chloé Delaume takes us by the hand and leads us into her world of captivating extravagance, redeeming self-mockery and insane clairvoyance. A real treat!
Click here to purchase this book with us