Not One Day by Anne Garréta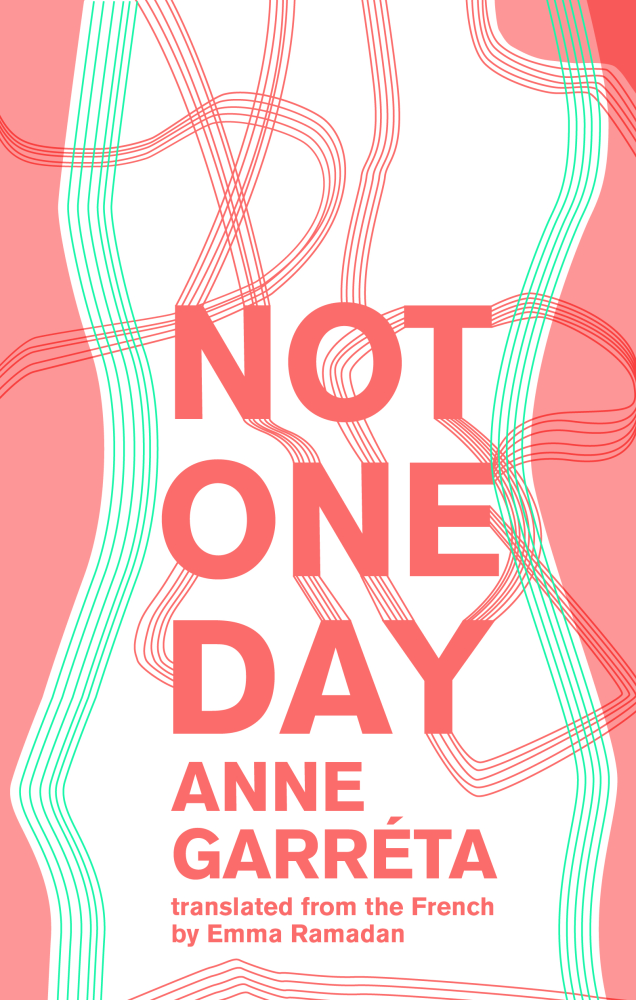 In Not One Day, Anne Garréta unfolds twelve gripping vignettes about her experiences with desire. The book holds intimate and erotic anecdotes (along with melancholy and reflective ones), but "when viewed through the prism of memory, desire in this book turns into something raw and emotional rather than physical," as Emma Ramadan, its translator, points out.
The reader slips seamlessly into Garréta's "memory-images," which include her encounter with a trans woman at a nightclub; group martial arts classes with one unidentified secret admirer; a lackluster date that turns into a contrived sexual encounter.
Garréta's genius lies in her capacity to faithfully articulate the nuances of her emotional experience, especially with respect to love and desire, without shying away from the more uncomfortable, haunting, or anticlimactic moments characterized by boredom, confusion, duplicity or malaise. With an almost Buddhist-like mindfulness, she observes and transposes each flicker of self-assertion or self-doubt, and describes sensations as faint as the cognac burning on her throat and the elevator rolling on its rails—into prose.
Garréta belongs to the Ouvroir de Littérature Potentielle, or OuLiPo, as it is colloquially known, a group of French writers who intentionally use constraints in their work. And talented at this Garréta is: she won the Prix Médicis for Not One Day—a book that is slim but powerfully intense.
Not One Day by Anne Garréta, translated from the French by Emma Ramadan (Deep Vellum) is one of the five titles nominated for the 2018 Albertine Prize.
Learn more about the Albertine Prize and vote for Not One Day here.
To view a panel discussion featuring Anne Garréta during Festival Albertine 2017, co-curated by Gloria Steinem and Robin Morgan, click here.

Kimberly Corliss on Not One Day by Anne Garréta