Nos apocalypses : ce qui nous lie quand le mal nous frappe by Clémence Boulouque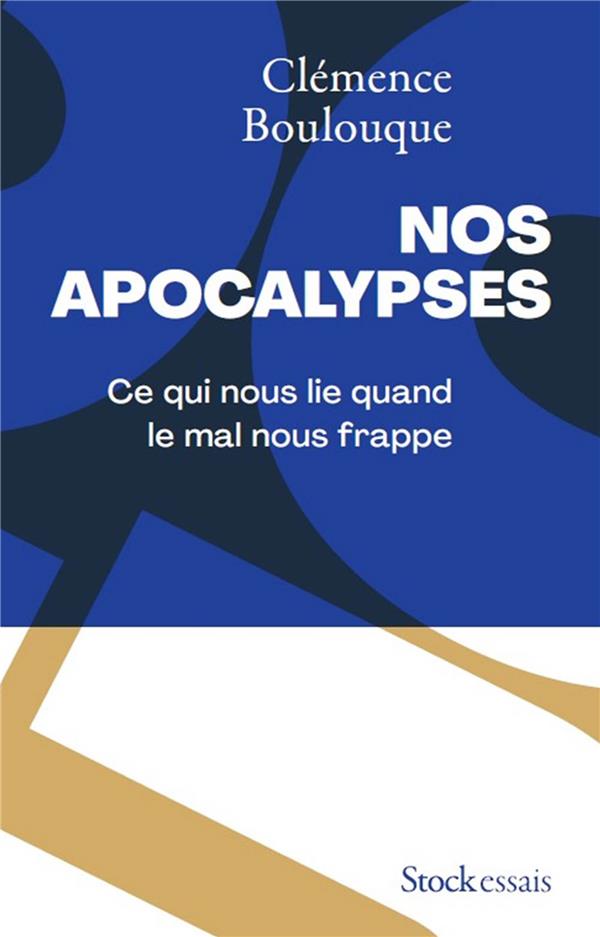 How do we, as human beings, live through a cataclysm? How are our beliefs and faith radically changed while facing events that are uncontrollable, out of our reach, and with the potential to destroy us? Clemence Bouloque tries to answer these questions in this book, by analyzing religious texts about various epidemics, and Goethe or even Camus's writings about what we could call an apocalypse. The author also proposes a fascinating reflection on the issues of shared guilt: how we as humans tend to associate, for instance, pandemics, with misbehaving in front of the gods. Finally, she demonstrates that such events expose the very structure of our societies – who is better off, who is left-behind, and what does and does not work in societal organization.
The latest COVID-19 pandemic, which occurred ages after the first black plague of the 14th century, still largely impacts our societies and our ways of dealing with such events. The sufferings that happened throughout this crisis can be observed under the prism of Nos apocalypses, with its clever and in-depth study of various "apocalyptical texts." It gives us the tools to better understand the catastrophes to come.
A must-read that mixes religious studies, introspection, and societal studies.
Nos apocalypses. Ce qui nous lie quand le mal nous frappe by Clémence Boulouque, éd. Stock, coll. Stock essais.
Click here to purchase that book with us.