"Muslim": A Novel by Zahia Rahmani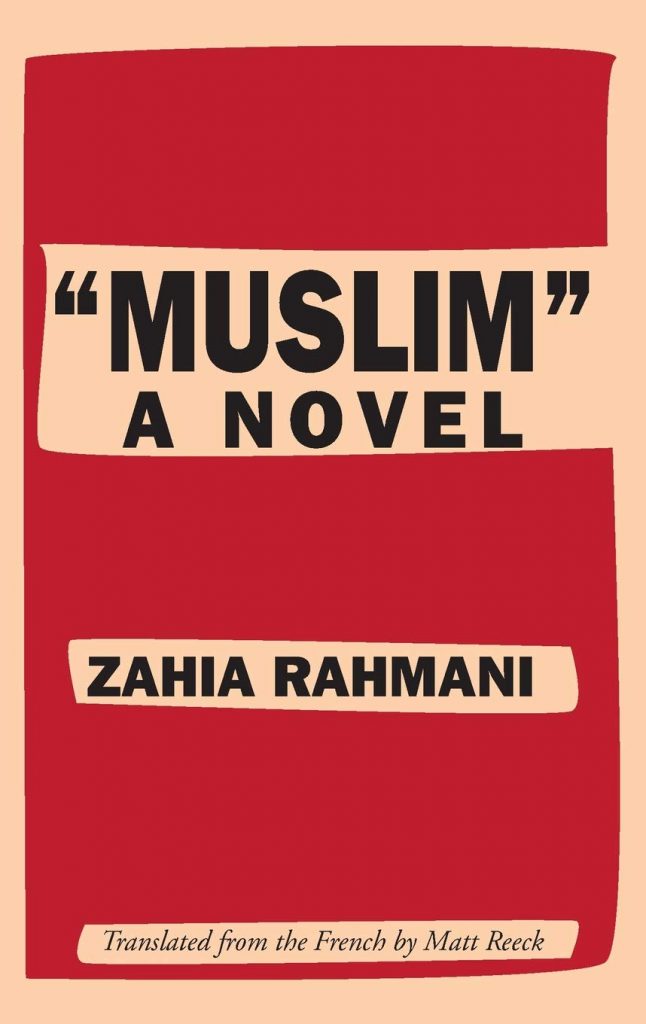 Facing the ignorance of a society that erases all diversity and slaps labels onto everyone, a young Kabylian woman immerses herself in her memories and questions her identity. Combining fiction, lyrical essay and autobiographic elements while recounting the history of Islam, this book is a pure reflection on the relationship between language and identity, the uprooting from one's home,...
Read more
"Muslim" is a novel in translation in more ways than one. Brilliantly translated from the French by Matt Reeck, Zahia Rahmani's novel is itself in constant conversation with the politics of translation—between dream and memory, between identity and self, across culture and language, it is concerned with bridging the gaps of interpretation, in filling the holes that are left behind, and in retrieving what (or who) gets lost.
Born into the newly-independent, conflict-stricken Kabylian region of Algeria in 1962, Rahmani's nameless narrator must reckon with a multitude of assigned identities. First forced, while still in Algeria, to adopt a Muslim identity; later fleeing to Europe and becoming a French citizen, our narrator inhabits the in-between, a "distant nowhere."
Throughout each five "acts," each one a sort of lyrical essay, we get the sense that Rahmani, like her narrator, is herself finding her footing, finding her language, finding herself among the ruins. Clamoring, climbing, always pressing forward even when looking back, the novel reads with an electric heat, a fear that breeds strength. Her prose, while often so blunt as to risk lacking emotion, pulsates with an undercurrent of trepidation. Always steadfast, though, Rahmani wanders through languages, memories, histories, and presents—some that belong to her, others that don't; but all are almost uncomfortably real. From oral histories of her native Berber language to French children's tales, Rahmani experiments with the very form of storytelling and its reflection on selfhood and community, determined to find her own voice—a voice not only to tell her story, but to expel her demons.
Fervent and urgent, this novel is a page-turner not so much for suspense or plot, but because we, too, are looking for the answers: waiting, hoping, watching as our heroine leads us coolly through her nightmares; shuttering as those nightmares bleed into reality; and finding our own inner voices questioned and our own identities reexamined.
"Muslim": A Novel by Zahia Rahmani, translated by Matt Reeck (Deep Vellum).
Click here to purchase this book with us.