My Husband by Maud Ventura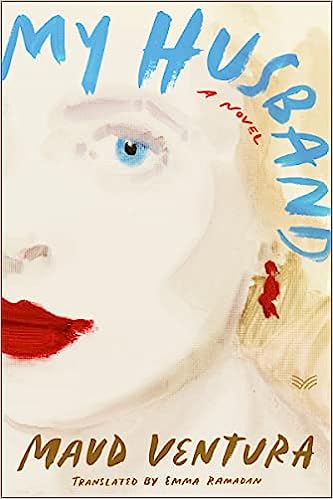 Beneath the surface of a seemingly perfect life (think Bree from Desperate Housewives), the protagonist of My Husband – English translator, mother of two, and married for 15 years – secretly holds an exclusive, all-consuming, and guilty passion for her husband. Like Phèdre and Marguerite Duras' heroines, her love is beyond excessive. Convinced that her life is hell (since she loves and is loved in return) our narrator doesn't know "a single novel, film, or poem, that could serve as an example and show [her] how to love better and less intensely."
Raised in the spirit of domesticity, our heroin only has eyes for her husband, and searches for signs of love in even the slightest of his gestures (a full shopping basket), or on the contrary, signs of disinterest (his hand letting go of hers while sitting on the couch). In any case, she records her disappointments in a secret notebook to help her decide on the right course of action. According to her, conjugal love is above all else about bookkeeping. In the span of a week, we experience her daily life – from her suspicions and personal struggles to acts of vengeance, and in short, married life à la Pulp Fiction. While at times tragic and at other times whimsical, Ventura's novel is hilarious from start to finish!
My Husband, a debut novel by Maud Ventura, trans from the French by Emma Ramadan, HarperCollins
Click here to purchase this book with us.