M pour Mabel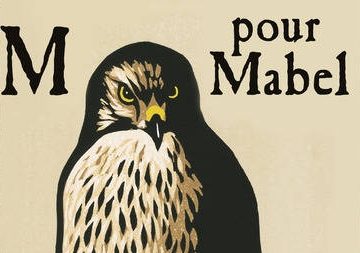 M pour Mabel
When her father suddenly dies, Helen MacDonald—a poet, historian, and experienced falconer—is plunged into stark and unremitting grief. Living alone without family or children, and confronted with mounting cavernous depression, she decides to confront her loss in a truly unusual way: by raising and training a young Goshawk. Unlike their more docile falcon cousins, goshawks are savage, feral, barely approachable; they are cunning hunters, vicious killers, and true birds of prey. Training them requires constant Zen-like discipline, and a devotion that borders on obsession. After months of this self-annihilating training, "Mabel" and Helen slowly enter back into the world; and as Mabel flies farther and farther from her trainer, Helen begins to find the strength to work through her grief.
As a poet and a historian, Helen MacDonald writes with almost scientific precision about the art of falconry and the psychology of mourning. Her gift for description and detail are impressive, and the subject is of a uniqueness that one rarely sees in contemporary memoirs. The book also somehow manages to contain some very interesting reflections on the life and work of the great author (and falconer) T. H. White, further contributing to its sublime strangeness.
A rare and startling pleasure that is universal in its singularity.
M pour Mabel, a memoir by Helen MacDonald, translated from the French by Marie-Anne de Beru.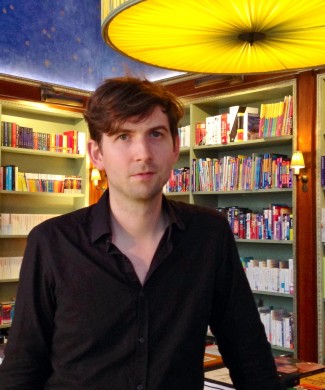 Favorite Genres:
Fiction
,
Music
,
Philosophy
,
Poetry
,
Sciences
,
Originally from Indiana, Adam Hocker has spent his life travelling and working with books. After having taught English in China, he started working at Farrar, Straus and Giroux as their Sales and Marketing Associate. He then lived in Paris for four years, working as a translator and editor for institutions such as the Sorbonne and Éditions du Seuil. A seasoned bookseller, as well as a great lover of literature, philosophy, and music, Adam is delighted to be joining Albertine as their new bookseller and English language buyer.