Live Maria by Julia Kerninon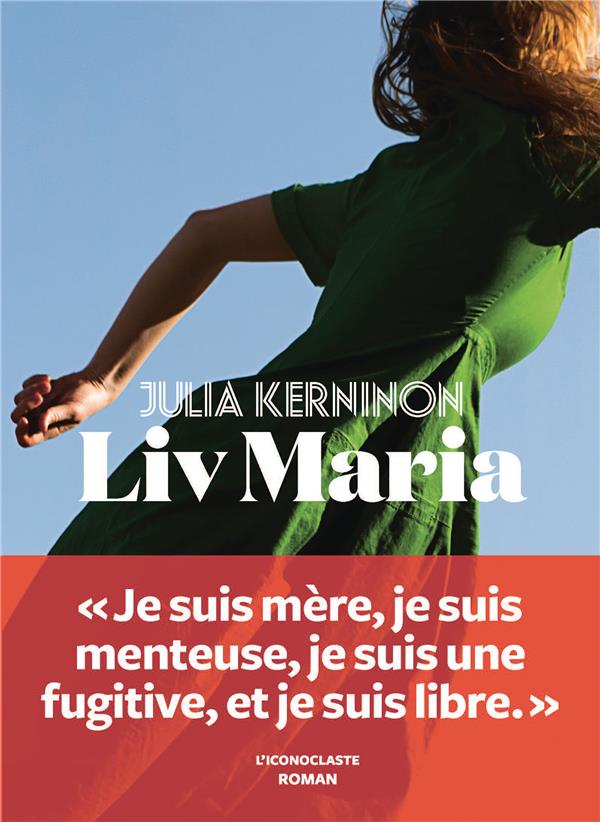 Book after book, Julia Kerninon never stops exploring the multiple perspectives, contradictions, and infinite complexity of human beings.
Among all the forms of existences that make up a life, which one(s) reflect ourselves most faithfully? This question runs under the surface from the beginning to the end of Liv Maria, her last novel. After a happy childhood filled with books and adventures in the open air, Liv Maria leaves her island off the coast of Brittany (France) to study in Berlin, where she falls passionately in love with an Irish professor name Fergus.
When summer ends, Fergus returns home and drops out of contact, and Liv Maria's parents die in a car accident. Returning home, Liv Maria takes over the family café, transforms it into a boarding house, becomes successful as the head of a business, leaves for Chili, travels in Guatemala, finds professional success again, falls in love, and get married. But it is in Ireland, where she lives with her husband and child that Liv Maria's past will catch up with her.
The reader breathlessly follows these thousand and one lives of Liv Maria. Julia Kerninon is an unmatched storyteller; and her unique bewitching voice sweeps us away to the world of books and stories, of great loves and tragedies–with each page full of artistic sorcery.
Liv Maria, a novel by Julia Kerninon, ed. de l'Iconoclaste
Click here to purchase this book with us.