L'inconnu de la poste by Florence Aubenas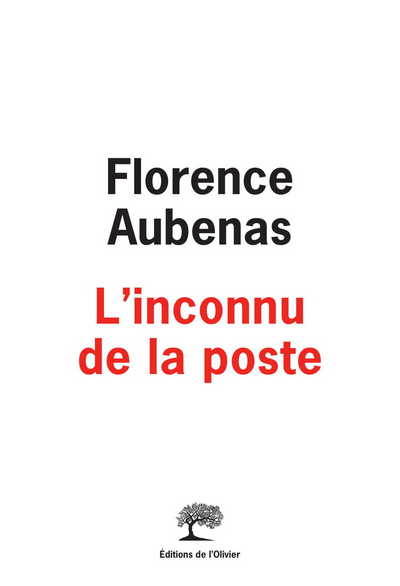 L'inconnu de la poste is the account of a news story that shocked Montréal-la-Cluse, a small city in the Ain region of France, and the rest of the country in 2008. On December 19, while children headed to school and adults to work, a five-months-pregnant local postal worker named Catherine Burgod was savagely murdered.
As investigators worked without any leads, suspicions mounted quickly on a young out-of-work actor named Gérald Thomassin, who was living in a basement apartment across from the post office. The inhabitants of Montréal-la-Cluse knew little about Thomassin – only that he won a César for Best Young Actor, was living off of welfare, and spent most of his time drinking and smoking with two other equally lost young men.
Florence Aubenas does not play at being a detective, instead choosing to completely remove herself from the narrative. What interests her above all is the place and its history–a small spa town that had been reconverted into a center for plastic production during the Trente Glorieuses. She retraces the life of its people: Catherine Burgod, the beloved daughter of an influential local public figure, and her group of friends who meet at the post office for coffee before beginning each day. These were women  whose greatest adventure in their twenties was marriage, and in their forties was divorce.
Then there is Thomassin, of course, a man whose childhood was ravaged by repeated abandonments, foster families, sexual abuse, and child protective services; and whose filmography–composed primarily of roles where he portrays a delinquent–ultimately serves as a piece of evidence in the public's opinion of him.
As the writer Didier Daeninckx highlights in Petit Éloge du fait divers, "[legal] sentences are pronounced in the name of the French people, and I don't just want but need to understand what they are doing in my name." From this desire to understand not only the legal conclusion but also the sequence of events, how the public spoke out, how the case was argued and reasoned, and all the other elements that make up the narrative, Aubenas–far from demonstrating an unhealthy curiosity–is presenting a way of discussing our society and politics in the simplest and most inclusive way possible. And with a writer who has a talent like that of Florence Aubenas, this above all else creates a true work of literature.
L'inconnu de la poste, a (captivating) nonfiction by Florence Aubenas, éditions de l'Olivier.
Click here to purchase the book with us.