L'homme qui danse by Victor Jestin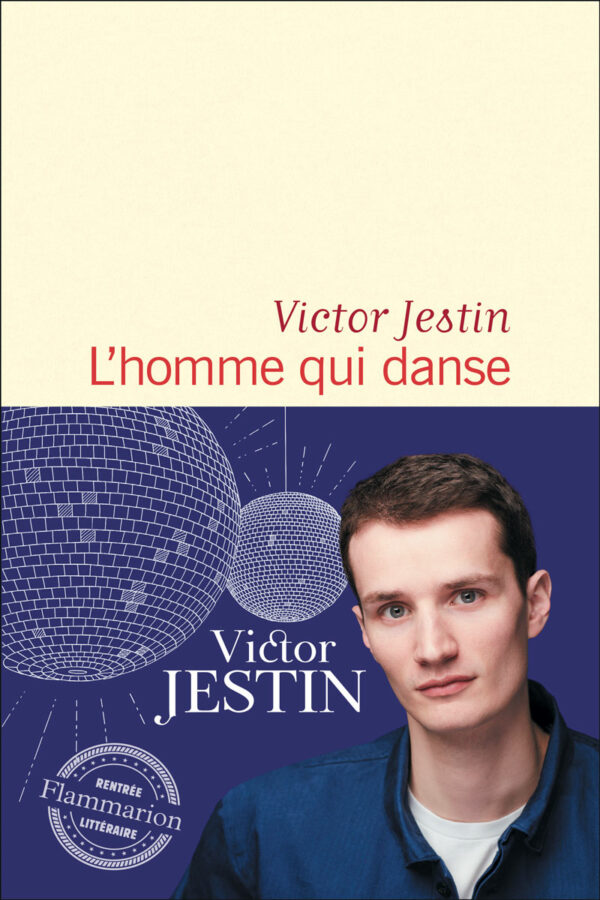 After finishing Victor Jestin's most recent novel, L'homme qui danse, I found myself wondering what I had just read. I was enthralled by his short chapters and precise descriptions that read like vignettes from a TV series – you know, the kind where you find yourself rooting for the Average Joe protagonist, despite his cringy tendencies and failures. Already lauded as a page-turning author since the release of his debut thriller, La chaleur (2019), Jestin manages to convey human shame and guilt with seeming effortlessness. The 28-year-old writer has chosen France again as his latest novel's backdrop – in the Loire, this time, under the strobe lights and clamor of a local discothèque.
L'homme qui danse invites readers to time travel back to the 1990s and 2010s, revisiting the top dance hits along the way. The novel reads so easily that it could be mistaken for an unassuming man-child bildungsroman. But it's so much more than that. Through short chapters, Jestin dismantles masculine archetypes, explores the future of nightlife, and pays homage to a dying social practice.
We follow Arthur, from his teen years and into adulthood, trailing close behind him into the nightclub La Plage. He gets older but nothing seems to change in his personal life: He continues to have countless failed romantic flings, obsessively frequents the same discothèque, and still has not ventured out of France, let alone the Loire region. At a certain point, though, he must face the changing landscape of meetups and the future of his beloved nightclub.
In Jestin's novel, young and old alike suffer from loneliness, turning to dance as a form of escapism. While the nightclub serves as a superficial solution to their existential dread and daily ennui – it possesses Arthur to the point of an obsessive compulsion. Arthur and his acquaintances embody the growing trend of derealization in our society, notably during the Covid era, where personal connections have become scarce. Part autofiction and part social commentary, Jestin transforms the discothèque into a microcosm of a degenerating society void of meaningful human interaction. L'homme qui danse is a timely read for this year's rentrée littéraire, as we deal with our own isolation and FOMO ("fear of missing out") during the pandemic time warp.
L'homme qui danse, Victor Jestin, Ed. Flammarion
Click here to purchase the book with us